Malta's parliament is expected to pass civil union legislation today, Europe Online reports: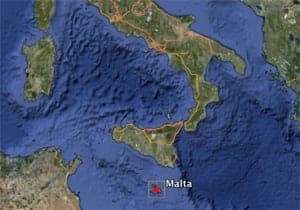 Efforts to pass the legislation, which has stirred a controversy in recent weeks, see Malta's Labour government delivering on a key electoral pledge.
The opposition Nationalist Party is expected to abstain from the vote, primarily because the legislation gives gay couples the right to adopt.
Prime Minister Joseph Muscat described the change as a very important moment for Malta.
"This is the essence of equality, the apex of European values. It also shows that with political will, even a conservative society can boldly transform itself," Muscat told dpa.
Malta's population is heavily Catholic and extremely conservative.