Chelsea Clinton is pregnant.

In Sickness and in Health: A couple's final journey.

Nobel laureate novelist Gabriel Garcia Marquez dies at 87.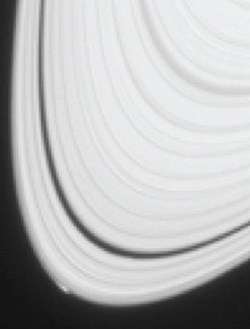 Are we witnessing the birth (or death) of a moon of Saturn?

Mrs. Doubtfire sequel in the works reuniting Chris Columbus and Robin Williams, but Mara Wilson does not have anything to do with it, nor will she.

Courtney Love takes credit for inspiring Lady Gaga's ARTPOP.

Freedom to Marry is marking ten years of the freedom to marry in NYC on April 28. Ru Bhatt, one of our Occupy the Disco men, is DJing at the event.

Africa on steroids.

Should the Prop 8 lawyers have been paid six million dollars? "The $6.4 million price tag runs in contrast to many other legal fights mounted by the LGBT community. Much of such "impact litigation" is brought by nonprofit legal groups like Gay & Lesbian Advocates & Defenders, which brought the case that one of its lawyers, Mary Bonauto, argued and led to marriage equality in Massachusetts. Other such litigation is brought by nonprofit groups working with outside private lawyers working without payment for their services — called pro bono — like Lambda Legal and Jenner & Block's Paul Smith, who argued the 2003 case, Lawrence v. Texas, that ruled sodomy laws across the country unconstitutional. "

Miley Cyrus may spend month in hospital for allergic reaction.

James Franco calls NYT reviewer a "little bitch" over Of Mice and Men review.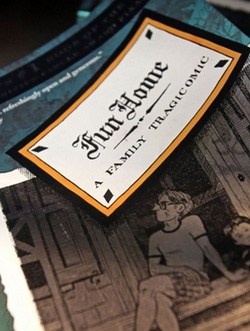 After South Carolina lawmakers financially punish universities for assigning gay-themed subject matter (including the acclaimed graphic novel Fun Home), the author of the book decides to bring the off-Broadway show based on it to the College of Charleston.

Lambda Legal sues doctor and clinic for denying medical care to transgender woman: "Naya Taylor is a transgender woman living in Mattoon, Illinois. Dr. Aja Lystila had been Ms. Taylor's primary care physician, but when Ms. Taylor requested to start hormone replacement therapy (HRT) aspart of her medically necessary, transition-related healthcare to treat her gender dysphoria, Dr. Lystila refused."

TV Land orders comedy about con man pretending to be a gay pastor: "The cable network has given a cast-contingent pilot order to Impastor, from veteran comedy writer Christopher Vane (Brickleberry). It centers on a low-life on the run from his debts who hides away in a small town by conning them into thinking he's their newly hired gay pastor."

Robert Pattinson and Guy Pearce in the new trailer for The Rover.

Channing Tatum might join the X-Men.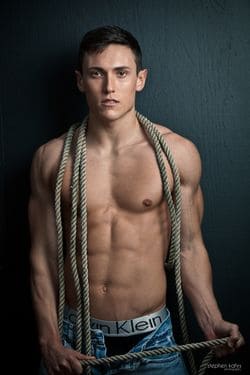 Alec Varcas of 50 Shades the Musical talks to The Broadway Blog's 'Theater Buff' column.

Are these the first Star Wars Episode VII set photos?

Sydney man tells Supreme Court about bashing lover to death over HIV disclosure: "Armstrong told the court he became 'very angry' when, after their sexual encounter, Mr Flores revealed he had HIV…He believed HIV was 'a death sentence'. So when Mr Flores revealed his diagnosis, Armstrong said he picked up his shoe and started hitting him around the head. He then 'squatted' on him.

GaymerX2 president says life will go on after closing of convention: "Despite the GaymerX convention closing its doors, GaymerX as a company will continue forward. Rocca said the group is considering smaller events, but also has its hand in bringing other projects to light. The same minds behind the creation of GaymerX are now developing Read-Only Memories, a cyberpunk adventure game. Gaming In Color, a documentary film about the LGBT gaming community, was handed off to GaymerX, who will finalize and publish the film."