The Trans 100.

Candy Flip: Kele Okereke's new single.

Amazon introduces FireTV, a media box to compete with Apple TV, Roku.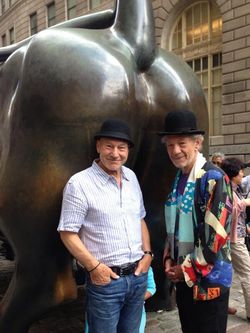 Patrick Stewart and Ian McKellen have been performing on Broadway, and seeing NYC's sites together…all of them.

Blind item: "This A list male designer thinks things are different this time around and that his latest barely out of teens male model really loves the designer and not the $25K a month allowance that the designer is paying him each month. Plus the apartment rent."

Malta President refuses to sign civil union bill: "The delay will likely be short, however, with President-elect Marie-Louise Coleiro Preca having already said she will have 'no problem' endorsing the bill. The former family and social solidarity minister, she takes office April 4."

Lesbian-only cemetery to be opened in Berlin: "A 400-square-meter (4,300-square-foot) area of the Lutheran Georgen Parochial cemetery, established in 1814 in central Berlin, will be reserved as a graveyard for up to 80 lesbians, said Usah Zachau, a spokeswoman for the Safia association, a national group primarily for elderly lesbians."

Kurt Cobain: the musical?

Shirtless selfie: O-Town's Ashley Parker Angel.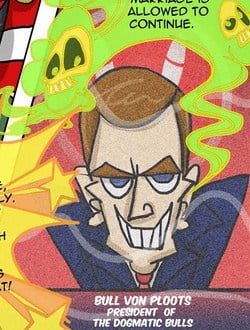 Iowa anti-gay activist Bob Vander Plaats turned into comic supervillain by Progress Iowa.

Investors still giving to anti-gay Uganda: "Fuzzy guidelines on ethical investing and donors' timid response to Uganda's new anti-gay law have reassured fund managers and private equity firms about continuing to invest in the newly oil-rich country, despite worldwide criticism."

Mississippi passes 20-week abortion ban: "This is not about a woman's body. This is about the life of an unborn 20-week-old baby."

New Mexico car dealership ordered to pay over $2 million in same-sex sexual harassment and retaliation lawsuit.

Judge puts Virginia marriage case on hold: "U.S. District Judge Michael Urbanski noted in Monday's ruling that the two same-sex couples who filed the lawsuit in Harrisonburg have been allowed to intervene in a similar case out of Norfolk that is scheduled to be heard next month by the 4th U.S. Circuit Court of Appeals. He called that a "seismic procedural development" that puts the issue in the hands of the federal appeals court, making further proceedings in Harrisonburg unnecessary."

Prince Harry shows off his pursed lips.

Logan Lerman strips down for Interview magazine.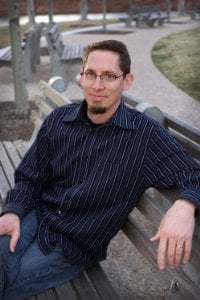 Quack UT researcher Mark Regnerus is not happy about being smacked down in Michigan: "I frankly don't understand why the judge elected to pass on a discussion of some of the very real concerns our research raised."

Muxe: Mexico's third gender.

Eat more veggies: "Five portions of fruit and vegetables a day – a familiar mantra for those concerned about their own and their children's health – may not, after all, be enough, according to a new report by scientists, who suggest we should instead be aiming for seven a day, and mostly vegetables at that. Alarmingly for some who thought they were doing the right thing, tinned and frozen fruit may not be helpful at all."

Atlanta archbishop apologizes for building $2.2 million mansion for himself: "Archbishop Wilton Gregory recently moved into a nearly 6,400-square-foot (595-square-meter) residence. Its construction was made possible by a large donation from the estate of Joseph Mitchell, nephew of Margaret Mitchell, author of 'Gone With The Wind,' the Civil War epic that made his family wealthy. When Mitchell died in 2011, he left an estate worth more than $15 million to the archdiocese on the condition it be used for 'general religious and charitable purposes.'"