Unexplained holes appear at Indiana dunes on Lake Michigan.

Former NFL player Troy Vincent talks again about how he knew 6 gay players.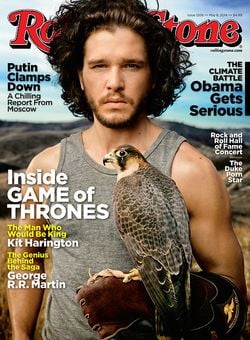 Kit Harington, with biceps, bird, and mane.

James Franco paints Seth Rogen nude.

Morrissey compares Canadian seal hunt to Nazi Germany: "I should remind Sophie Doucet that building and maintaining the concentration camps of Auschwitz also provided livelihoods, but this hardly made the camps warranted."

Publishing Triangle winners announced for LGBT literature.

Terrence McNally reflects on the AIDS crisis, this point in history, and his play: "Do younger generations even understand how such wounds still fester? Given the number of 'thank you's' I receive after each performance, I think not. I am being thanked for giving them back their history — a history so recent that I can still taste its ashes. Mothers and Sons wants this next generation to taste them, too. My story is their story, just as theirs is already part of mine. We are part of the same continuum."

VIDEO: Katy Perry plays sad birthday party performers in "Birthday".

Downton Abbey Season 5 production is underway.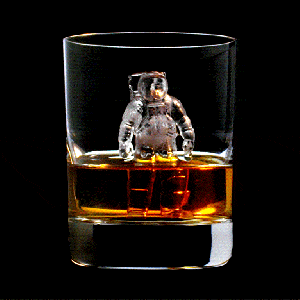 3D printed ice, an idea we can get behind.

Jared Leto says his Oscar statuette is a filthy mess: Everybody was pawing that thing."

Comcast claims Netflix slowed its own video streams: "As at least one independent commentator has pointed out, it was not Comcast that was creating viewability issues for Netflix customers, it was Netflix's commercial transit decisions that created these issues."

Tony Perkins equates opposing equality with opposing Nazis.

Archie Comics ending Kevin Keller: "That comic is coming to an end in July with Kevin Keller #15, but creator Dan Parent tells us in an exclusive interview that it's far from the last we'll see of Riverdale's #1 out teen. 'We will be making a new Kevin announcement at the end of the year,' says Parent. 'It will be exciting, and I promise will be even better than the current series!'"

Finnick Odair frolics in the waves.

Tom Hardy is out and about ahead of Locke premiere.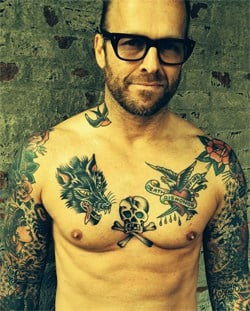 Biggest Loser trainer Bob Harper got some new ink.

Gay dance club to reopen in Greenville, North Carolina?

Petition calls on Obama to grant asylum requests for LGBT youth: "Grant the asylum requests for Yordy Cancino, a former Gay-Straight Alliance club president and GSA Network Alum and the other LGBTQ immigrants seeking asylum: Edgar Alejandro Aldana (CA), Valeria De La Luz- Ramos (Liborio De La Luz Ramos)(CA), Emanuel Mejia Lopez (NC), Rocio Hernandez (NC), Felipe Molina de Jesus (NC)."

Some early Wisconsin presidential polling from PPP, which shows Hillary Clinton leading and a plurality for same-sex marriage "For the first time PPP finds a plurality of voters in the state in support of gay marriage- 47% support it to 45% who are opposed. Those numbers represent a 13 point net increase in support from 2011, when we found only 39% there supported gay marriage with 50% against it. Showing the direction public opinion is headed in on the issue, 65% of voters under 30 support it to only 35% who are opposed. When you broaden the discussion to include civil unions 71% of voters in the state, including 55% of Republicans, support some form of legal recognition for same sex couples, to only 26% completely opposed."