Gay slur at Billings, Montana bar leads to stabbing assault.

British woman jailed in Iran after criticizing government on Facebook: report.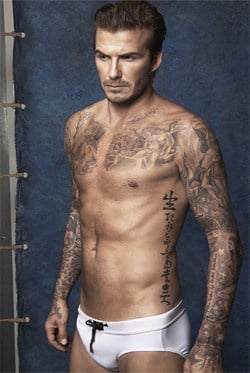 David Beckham gets back into a white speedo for his H&M collection.

Cat's strange addiction: rolling toilet paper.

Soon-to-open grocery store's anti-gay owners causing furor in open-minded Oregon neighborhood.

GOP candidates for the 6th Congressional District grilled by Greensboro Montessori students: "Candidates were quizzed about their views on climate change, gay marriage and immigration reform by sixth-, seventh- and eighth-graders who planned and ran the entire forum."

VIDEO: Anna Kendrick's SNL promos are getting great reviews.

Alan Cumming and Michelle Williams in new Cabaret photos.

Yellowstone Public Affairs Chief Al Nash reassures public that Bison are not fleeing the park over a pending eruption of the supervolcano.
J

ames Franco says he's a victim of social media with regard to his attempts to pick up a 17-year-old on Instagram.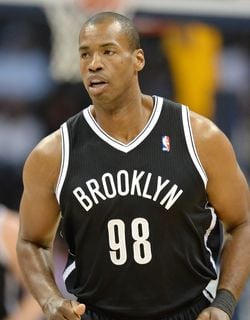 NBA to auction off signed Jason Collins jersey with benefits to proceed GLSEN and the Matthew Shepard Foundation. Three #98 jersey will be auctioned: 2 jerseys are game worn and autographed by Collins and 1 jersey is autographed. "This continues the NBA's support of both foundations; all proceeds from Jason Collins jersey sales go to GLSEN and the Matthew Shepard Foundation. Collins wears the #98 to honor Shepard's memory."

Amazon commissions Transparent, a new trans-based dramedy. "The series follows Mort (played by Jeffrey Tambor), who reveals to her ex-wife and grown children that she is transitioning to female."

HIV-positive men may face higher heart disease risk: "The study, published in the journal Annals of Internal Medicine, showed that men with HIV have more soft plaque buildup in the arteries that bring blood to the heart, a condition called coronary atherosclerosis, than men without the virus — a risk factor for heart attack."

Google tries to trademark 'Glass'.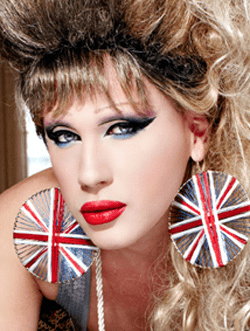 Jonathan Ross planning UK version of Drag Race? "I've been working with Jodie [Harsh] on a UK version of 'RuPaul's Drag Race'. Unfortunately we have had to take a break because of some family issues. But we're hoping to pick it up again in the near future. I am definitely serving 'middle-aged-realness'!"

Mother who opposed her deceased son's gay marriage intervenes in lawsuit: "The mother of an accident victim is now involved in a federal lawsuit filed by his same-sex partner, who is trying to overturn Alabama's ban on same-sex marriage."
C

hicago fried chicken restaurant serves up equality and condoms: "Leghorn Chicken, a foodie hotspot that opened last month in the city's Ukrainian Village, makes it very clear they don't share the politics of a certain other fried chicken outpost. Leghorn describes themselves as a "socially conscious" restaurant. Per their website, they "proudly and enthusiastically champion gay rights" by donating 2 percent of their profits to organizations that support gay rights and also plan to offer free birth control — in the form of Leghorn-branded condoms — at the counter."