Vatican to debate contraception, cohabitation, divorce, remarriage and same-sex unions.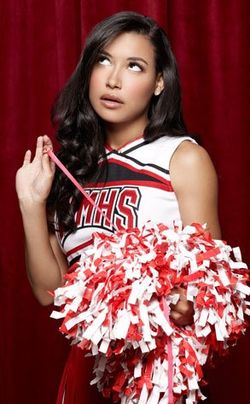 Naya Rivera may have been fired from Glee.

Celebs join boycott of Beverly Hills Hotel: "Celebrities from Sharon Osbourne to Ellen DeGeneres are joining a protest directed at the Beverly Hills Hotel, which is owned by the Sultan of Brunei, whose country is about to impose the death penalty on gays and others who violate its laws."

Death row inmate dies of heart attack after botched execution in Oklahoma.

Laverne Cox attends 2014 Time 100 gala despite being snubbed from the list after performing at the top of a reader poll.

Gwen Stefani is joining The Voice.

Admiral Duncan nail bomb attack to be remembered in Soho, London: "At approximately 6.10pm a group will the walk round to St Anne's Garden in Waldour Street for a short service in the gardens next to the Triangular Bench (which was commissioned after the attacks to represent the link between Westminster, Tower Hamlets and Lambeth) and the three cherry trees which were planted in memory of the Soho victims."

Two members of One Direction made it to the top of Machu Picchu.

James Franco becoming the all-time appropriater.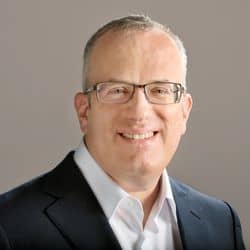 Michelangelo Signorile denounces those who defended former Mozilla CEO Brendan Eich in light of the consequences faced by Clippers owner Donald Sterling.

World Bank review team to recommend approving loan to Uganda despite anti-gay law: "A $90 million loan from the World Bank to Uganda should be allowed to proceed so long as the government issues guidelines protecting LGBT patients and healthcare workers, recommends a team of consultants hired by the bank according to a source familiar with their report."

Bob Shrum: Who to blame for Donald Sterling and Cliven Bundy?

Sean Eldridge self-funding congressional campaign to the tune of nearly $1 million.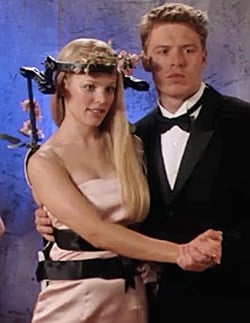 Today is the 10th anniversary of Mean Girls and Nathaniel Rogers went all out at the Film Experience with a podcast/dvd commentary, a Regina vs. Cady poll, and the film's best shots.

Ugandan lesbian granted asylum in UK till 2019.

Pennsylvania Rep. Mark Cohen plans to introduce sweeping set of trans rights bills: "According to summaries of the four bills Cohen plans to introduce, the laws would grant transgender people access to transition-related healthcare through Medicaid, provide state employees access to transition-related care, and create a tax credit for private businesses that provide such care to employees. The fourth piece of legislation in the package would create protections for transgender students in Pennsylvania public schools."

Iowa GOP Senate candidates vow to block judges who won't follow 'biblical' law: "Bob Vander Plaats, head of The Family Leader, opened the forum by declaring, 'At The Family Leader, we believe God has three institutions: It would be the church, the family, and government.' He warned that policies such as legal abortion and marriage equality would cause God to cease blessing the country. "As we have a culture that runs further and further from God's principles, His precepts, from God's heart, it's only natural consequences that we're going to suffer," he said."