Earlier today it was revealed that OK Cupid's co-founder and CEO Sam Yagan once donated $500 to anti-gay Utah Republican Chris Cannon, a politician who supports a constitutional amendment banning same-sex marriage, opposes protections against sexual-orientation based job discrimination and is against gay adoptions.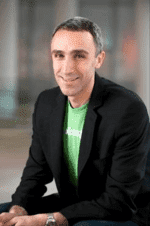 In a statement sent to The Huffington Post, Yagan said he did not know about the candidate's anti-gay record at the time he made the contribution, and was more interested in Cannon's stance on intellectual property issues:
"A decade ago, I made a contribution to Representative Chris Cannon because he was the ranking Republican on the House subcommittee that oversaw the Internet and Intellectual Property, matters important to my business and our industry. I accept responsibility for not knowing where he stood on gay rights in particular; I unequivocally support marriage equality and I would not make that contribution again today. However, a contribution made to a candidate with views on hundreds of issues has no equivalence to a contribution supporting Prop 8, a single issue that has no purpose other than to affirmatively prohibit gay marriage, which I believe is a basic civil right."
Yagan's company famously blocked the Firefox web-browser after discovering that the company's since-resigned CEO Brendan Eich made a $1,000 donation to the 2008 Proposition 8 campaign outlawing same-sex marriage in California. Unlike Yagan, Eich never apologized for his donation to a solely anti-gay cause.