Early last month, South Carolina Republican lawmakers in the House voted to slash about $70,000 in funding to the College of Charleston and the University of South Carolina Upstate in Spartanburg because the schools assigned LGBT-themed books to incoming freshmen.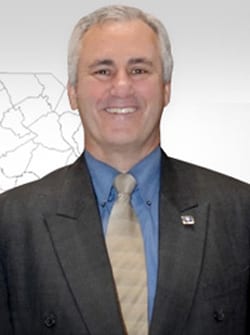 But it looks like the House's proposal may die in the state Senate. The State reports:
The debate could come up in Senate Finance Committee, which will work this week to complete its budget plan for the fiscal year beginning July 1. But the subcommittee that writes the budget for public colleges didn't include the cuts in its recommendations. That panel's chairman, Senate President Pro Tem John Courson, made clear he believes the Legislature shouldn't micromanage universities' curriculum.
"I think that should be up to the presidents of the institution and the board of trustees which the General Assembly elects," said Courson, R-Columbia…
"This whole issue is pretty baffling to me that we're talking about something like this in the year 2014," said Sen. Brad Hutto, D-Orangeburg, noting the students are adults…
Rep. Garry Smith (pictured), who proposed the cuts, argues that freedom comes with responsibility, and the colleges were neither responsible nor responsive to legislators who approve their budgets. The Legislature sets policy, and the budget should be "reflective of the values and mindset of the citizens of the state," said Smith, R-Simpsonville.
Someone might want to tell Representative Smith that "the values and mindset of the citizens of the state" are gradually creeping towards acceptance of gay and lesbian citizens.