BY LISA KEEN / Keen News Service
MISSISSIPPI PASSES BIAS BILL: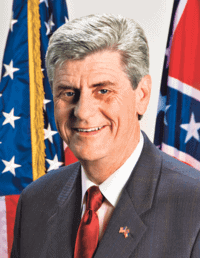 The Mississippi House and Senate Tuesday adopted a final version of a religious bias bill, sending the measure to Republican Governor Phil Bryant for his signature. The final Mississippi Religious Freedom Act will enable any "person" to violate any state or local law or regulation (such as non-discrimination laws) by asserting the law burdens his free exercise of religion. The act carves out business exceptions, saying, "Nothing in this act shall create any rights by an employee against an employer if the employer is not the government." If signed by Bryant, the bill goes into effect July 1. Opponents say some people will use the law to refuse services gays, blacks and others. There are no laws in Mississippi to prohibit discrimination based on sexual orientation or gender identity, but the Human Rights Campaign says some universities have non-discrimination policies and the new law could allow pharmacists to refuse to provide HIV and hormone replacement drugs. Jennifer Riley-Collins, executive director of the ACLU of Mississippi, said her group remains "hopeful that courts throughout the state will reject any attempts to use religion to justify discrimination."
GAYLES' GETS SMOOTH HEARING: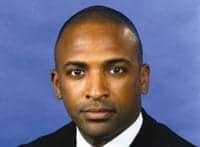 Openly gay U.S. District Court nominee Darrin Gayles had smooth sailing Tuesday in his confirmation hearing. Senator Bill Nelson, in introducing Gayles and other nominees, noted that there was an emergency need for a judge in the Southern District of Florida, where Gayles is nominated. Senator Marco Rubio said Gayles has "dedicated himself to public service," including two years at the Immigration Naturalization Service. Gayles noted that his life partner Raymond Zayas and other family members had accompanied him to the hearing. Senator Charles Grassley (R-Iowa) asked Gayles what model he would use when interpreting the constitutional. Gayles replied that he's always "followed the law and never interjected my own personal beliefs."
GAY D.C. COUNCILMAN LOSES:
Four-term D.C. Councilman Jim Graham lost his Democratic primary Tuesday night to newcomer Brianne Nadeau. Graham, an openly gay councilmember who once led the LGBT community's Whitman-Walker Clinic, was apparently hurt by a reprimand he was given by the D.C. Council last year for improperly involving himself in a lottery contract dispute.
JUDGE CANCELS VA. TRIAL: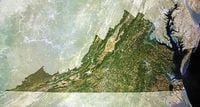 A federal judge hearing a class action suit against Virginia's ban on same-sex marriage announced Monday he was scratching the June 2 trial date and putting the matter on hold, pending a ruling from the Fourth Circuit U.S. Court of Appeals in another case. The plaintiffs in Harris v. Rainey, represented by the ACLU and Lambda, are now considered intervenors in the Fourth Circuit case, Schaefer v. Bostic, a case led by Ted Olson and David Boies and several Virginia attorneys. The Bostic case comes before the Fourth Circuit on May 13.
VIRGINIA IS FOR MARRIAGE:
A poll of Virginia voters March 19-24 found 50 percent support allowing same-sex couples to marry in Virginia, 42 percent oppose, and seven percent are undecided. The poll was conducted by Quinnipiac University with 1,288 voters and a margin of error at plus or minus 2.7 percent. Similar to other polling, the survey found that people under 30 and Democrats were much more supportive (69 percent each) and people over 65 and Republicans were more opposed (56 percent and 70 percent, respectively).