Tanzanian Member of Parliament Ezekiel Wenje recently told The East African that he plans on submitting a anti-gay bill outlawing "gay recruitment" in his country.
The East African reports:
Mr. Wenje said homosexuality is on the rise in Tanzania because the existing legislation does not provide a sufficient deterrent.
Under the current law, convicted suspects face custodial sentences ranging from 20 years to life imprisonment. According to Section 154 of the Act, any person who has carnal knowledge of any person against the order of nature is liable to imprisonment for life.
But Wenje said the law does not cover those who induce others to become gays or those who promote the behaviour.
He said there are many gays in Dar es Salaam who operate in the open, go to bars and social places, and that more young people are choosing the lifestyle.
Mr. Wenje is optimistic that his Bill will receive support from his colleagues and eventually get passed into law despite a predictable donor stance on the issue.
"We should not care about aid, we should care about our values and the future of the country," he said when asked if passing of such law would not lead to donor's freezing aid like is happening in Uganda.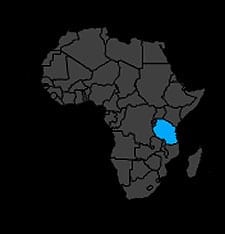 According to the book The Dictionary of Homophobia:
Male homosexuality has been illegal in Tanzania since colonial times (Tanzania was a German colony from 1884 until World War I, then a British colony until independence was declared in 1961). Articles 154 to 157 of Tanzania's penal code render all homosexual relations between men punishable… [though] (there is no mention of women).
Having said this, the law does not seem to be regularly applied, or if so, only erratically… And there is a burgeoning gay movement in the country; Community Peer Support Services (CPSS), an association for the defense of gays and lesbians, has been in existence since 1997 and currently has 334 members whom it trains to become activists. According to CPSS, the situation of gays and lesbians is better in Tanzania then in all its neighboring countries.
Though that would certainly change if this proposed bill becomes law. In 2012, a gay rights activist was murdered in Tanzania.