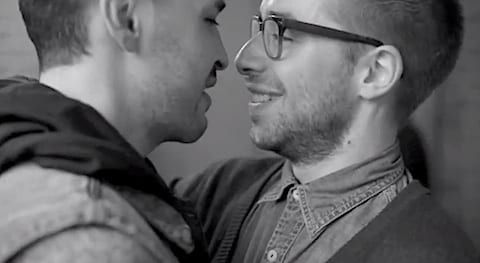 A new study by UCLA's Williams Institute finds that legalizing same-sex marriage could generate some $15.5 million in wedding spending for Utah's economy.
The Salt Lake Tribune reports:
Researchers assumed that about half of the approximately 3,900 gay couples counted in the 2010 census would wed in the first three years, based on the response in other states.
They estimated an average wedding cost of just over $6,138, far below the typical price tag for a Utah wedding, reasoning that lesbian, gay, bisexual and transgender (LGBT) couples may have less financial support from their parents and families.
That estimate puts direct wedding spending at $12.1 million. Based on a 2008 report on same-sex marriages in Massachusetts, the Williams Institute assumed each wedding would bring in 16 out-of-town guests, adding another $3.4 million in tourism spending.
The sales tax rate of 6.68 percent means that the $15.5 million total would bring in more than $1 million in taxes
Said executive director of Equality Utah Brandie Balken:
"Utah needs to extend marriage to loving same-sex couples for all the right reasons, but now we know that the freedom to marry would also help many small businesses, the hotel industry and the state's tax base," she said in a statement. "There's simply no good reason for denying these families the protections, benefits and the joys of marriage."
Same-sex marriages in Utah have been put on hold pending a ruling by the Tenth Circuit Court of Appeals in Denver.