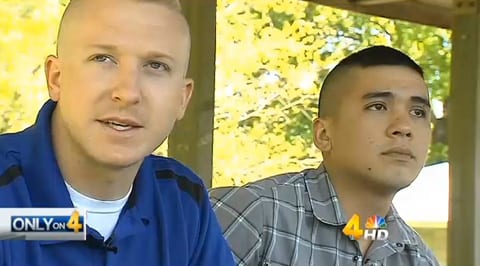 Yesterday we reported that Mint Springs Farm, a wedding venue in Tennessee, had turned away a gay Iraqi war veteran couple of nine years who were planning a commitment ceremony there.
Today comes word that the venue has changed its policy.
Via the Tennessee Equality Project:
"As owners of Mint Springs farm we have had time to regroup and reflect. We have reached out to the community and started a dialogue with Tennessee Equality Project. The Executive Director, Chris Sanders was able to meet with us. In order to move forward we have decided to change our policy. We will offer commitment ceremonies for any future couples that have a legal license from other states or countries. We also want to broaden this offer to include couples who simply want a commitment ceremony with no intention of obtaining legal marriage license. This will be our policy moving forward, it will remain true to all future prospective clients."