TAX DAY PROTEST: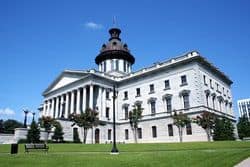 Equality South Carolina is staging a tax day protest in Columbia, the state capital, today to show support for same-sex couples in South Carolina who have married in other states but must lie on their state tax returns and claim to be single. South Carolina is one of a number of states which are requiring legitimately married same-sex couples to file as single, even though the federal government requires such couples to file as married on their federal returns. The Human Rights Campaign has created a guide to the basics of what each state requires concerning same-sex married couples. Some states, like Texas, don't have a state income tax. Others, like South Carolina and Michigan, require that, if couples file married for federal income tax purposes, they have to then recalculate their incomes as two single people on a federal return and fill out their state income tax return with that information.
OHIO JUDGE STRIKES BAN, STAYS ORDER: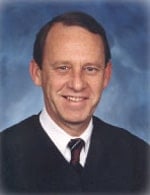 U.S. District Court Judge Timothy Black issued a ruling yesterday, striking as unconstitutional Ohio's ban on recognition of marriages for same-sex couples. In a footnote on the last page of the ruling, he stayed enforcement of the ruling in order for parties to the Henry v. Himes lawsuit to file briefs by 3 p.m. Tuesday, saying why they support or oppose a stay to remain in place "until completion of appeal" to the Sixth Circuit and the U.S. Supreme Court. He added, however, that he is "inclined" to allow the ruling to go into effect for the four plaintiff couples "because they have demonstrated that a stay will harm them individually due to the imminent births of their children and other time-sensitive concerns." The case involves four couples –three who are due to give birth in June and one who is seeking to adopt— all of whom sought the right to include both parents' names on the birth certificates of their children-to-be. Black announced in open court on April 4 that he intended to find the ban unconstitutional. His order Monday indicated he would rule "expeditiously" on the motion to stay.
ACLU SUES FOR THOSE WED IN MICHIGAN: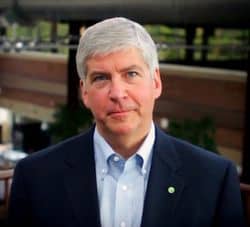 The ACLU of Michigan filed suit in a federal district court in Detroit Monday on behalf of more than 300 same-sex couples who obtained marriage licenses in the state before a federal appeals court granted a stay of a decision striking the state's ban on same-sex couples marrying. The lawsuit, Caspar v. Snyder, names eight same-sex couples married on March 22 and says they are being denied the benefits that "all legally married couples and their families deserve and are entitled to under the law."
DOJ CLARIFIES COVERAGE:
The U.S. Department of Justice issued guidelines April 9 to clarify the reauthorized Violence Against Women Act (VAWA) covers victims of domestic violence, regardless of sex, sexual orientation, or gender identity. Among the specific guidelines is one saying that any entity receiving VAWA funds, including faith-based organizations receiving, cannot discriminate based on various factors, including gender identity and sexual orientation. "Gender identity is a person's internal view of the individual's gender. Transgender can be used to describe a person whose gender identity is different from the individual's assigned sex at birth," notes DOJ. "… best practices dictate that the [grant] recipient should ask a transgender beneficiary which group or service the beneficiary wishes to join." 
© copyright 2014 by Keen News Service. All rights reserved.