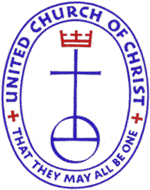 The United Church of Christ, 12 clergy members, and a group of gay couples have filed suit challenging North Carolina's ban on same-sex marriage, the AP reports:
The clergy members say they would like to perform same-sex marriage ceremonies in their congregations, but can't because of the law. The lawsuit filed Monday in federal court in Charlotte includes a dozen clergy members and the United Church of Christ, which has more than 1 million members.
Their attorney, Jake Sussman, says the lawsuit opens a new front in marriage equality litigation. The Rev. J. Bennett Guess says the ban has made is difficult for clergy members to marry same-sex couples: If they do, they know they'll be breaking the law.
The Washington Blade has more: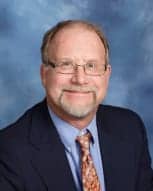 The lawsuit — which was filed in U.S. District Court for the Western District of North Carolina — argues the marriage amendment violates the religious beliefs of denominations and congregants who support the recognition of gay nuptials and clergy who want to perform them. Rev. Geoffrey A. Black, president of the United Church of Christ, and Rev. Nancy Kraft of Holy Trinity Lutheran Church in Charlotte are among the plaintiffs who attended a Charlotte press conference.
"As a senior minister, I am often asked to perform marriage ceremonies for same-sex couples in my congregation," said Rev. Joe Hoffman (pictured) of First Congregational United Church of Christ in Asheville, who is a plaintiff along with Diane Ansley and Cathy McGaughey, two of his congregants who have been together for 14 years. "My denomination — the United Church of Christ — authorizes me to perform these ceremonies, but Amendment One denies my religious freedom by prohibiting me from exercising this right."
A lawsuit is already underway in North Carolina, filed earlier this month by the ACLU.