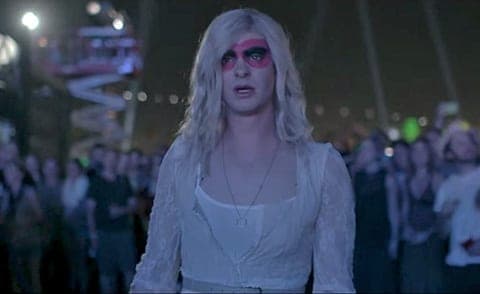 In case you missed it earlier this month, Arcade Fire released the music video for their single 'We Exist' – featuring an impressive performance by Andrew Garfield as a trans woman named Sandy.
Not everyone was happy about Garfield's role in the video however. Trans lead singer for Against Me! Laura Jane Grace, for example, openly expressed her frustration that Arcade Fire failed to hire "an actual 'Trans' actor instead of Spider-Man."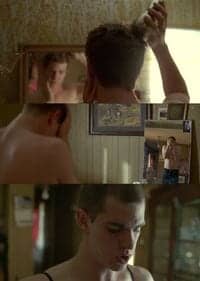 In an interview with The Advocate, front man Win Butler and video director David Wilson addressed the concerns surrounding Garfield's participation.
"There was just so much thought and love that went into the video I don't personally see it as negative," Butler says of the casting, but adding "I can totally see the sensitivity of the issue."
Wilson, the director, says he had considered casting a trans person but was moved by Garfield's passion for the project after their first phone conversation. "Before I got on the call, I thought, Is this the right person — should we be using a transgender person?" he remembers. "But then getting on the phone with Andrew, and Andrew's commitment and passion toward the project was just overwhelming. For an actor of that caliber to be that emotionally invested in a music video is just a very special thing. It just completely made sense."
Check out the full interview here, where Butler also discusses the Jamaican undertones on the album and how "We Exist" is a reaction to the country's notoriously anti-gay culture. 
And in case you missed the "We Exist" music video, click here.