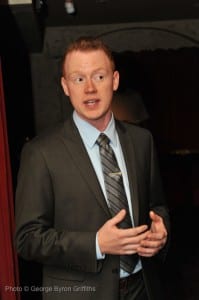 Joshua Newville, the Minneapolis lawyer who currently represents three South Dakota gay couples in a federal class action lawsuit against the state's ban on same-sex marriage is reportedly considering a challenge to North Dakota's ban as well.
The AP reports:
Joshua Newville says he's been contacted by interested couples in North Dakota who want to challenge the state's constitutional ban on same-sex marriage. North Dakotans overwhelmingly supported the constitutional amendment in 2004, passing a ballot measure with 73 percent approval.
Same-sex marriage opponents say a challenge wouldn't be entirely unexpected. When Newville officially challenges the South Dakota law, North Dakota and Montana will be the only states where same-sex marriage isn't legal or a constitutional ban isn't being contested in court.
Newville, however, cautioned that he is merely "exploring the possibility" of representing couples in North Dakota and that no concrete plans have been made.