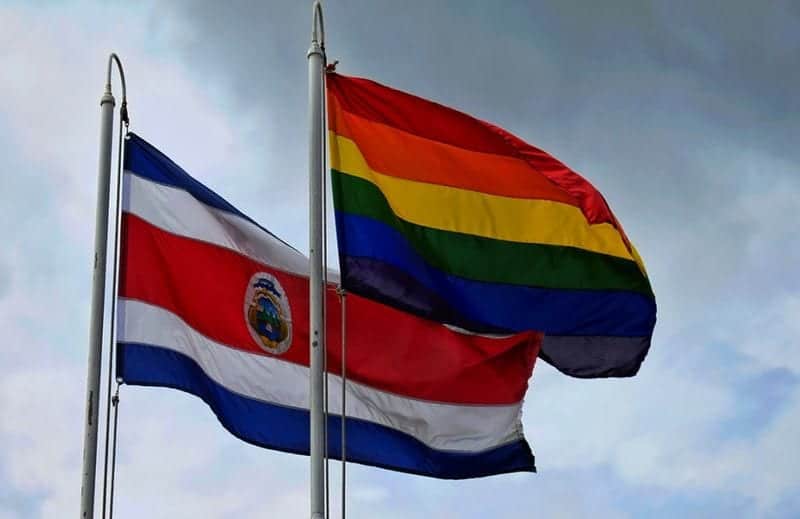 In a first for Costa Rica, the rainbow flag was raised alongside that country's own flag on Friday – directly over the presidential palace. Recently elected leader President Luis Guillermo Solís has revealed that he hoisted the flag so that it would be up in time for yesterday's International Day Against Homophobia and Transphobia.
According to The Tico Times, Solís spoke about equality in his country:
"This is the house of all Costa Ricans. When we say all Costa Ricans we mean all, without exclusion, without violence, without harassment in absolute respect for the rights of each one…We're fighting against discrimination in defense of the human rights of all Costa Ricans."
Reuters reports that the International Gay and Lesbian Human Rights Commission believes "it was the first time the gay pride flag had been flown from the offices of a head of state in the Americas."
A small group of about 20 demonstrators showed up outside of the presidential palace to protest the hoisting of the flag.