BY LISA KEEN / Keen News Service
SENATE CONFIRMS PRO-GAY JUDGE: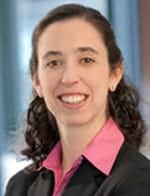 The U.S. Senate voted 51 to 40 on Wednesday to confirm the nomination of a pro-gay judge to the Ninth Circuit U.S. Court of Appeals. Judge Michelle Friedland of San Francisco served as research assistant for openly gay Professor Kathleen Sullivan from 1999 to 2000 and then as law clerk to U.S. Supreme Court Justice Sandra Day O'Connor from 2001 to 2002. She won an LGBT Award from the ACLU of California in 2009 for her work challenging Proposition 8. She played a substantial role in drafting briefs in support of same-sex couples before the California Supreme Court. She wrote an amicus brief against Proposition 8 in the Hollingsworth v. Perry appeal to the U.S. Supreme Court last year on behalf of Bay Area Lawyers for Individual Freedom and others. In questions submitted in writing, Senator Charles Grassley (R-Iowa) asked Friedland whether there is an "equivalency" between marriage equality and racial equality. Friedland noted that most cases involving racial discrimination have been decided based on equal protection. In contrast, she said, the Supreme Court ruling in U.S. v. Windsor used due process and equal protection grounds. She noted that the issue with regard to state bans is still "being litigated actively."
NOMINEE'S VOTE 'HELD OVER':
The U.S. Senate Judiciary Committee was set to vote Thursday morning on the nomination of openly gay federal district court nominee Darrin Gayles. But it didn't happen. Republicans on the committee asked that the Gayles nomination and three others be "held over" until next week.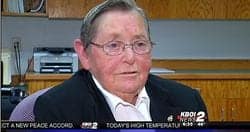 RETIRED VET TO THE RESCUE:
Retired U.S. Army Colonel Barry Johnson offered, in a political commentary published by the Idaho Statesman Wednesday, to give his plot in the Idaho State Veterans Cemetery to a lesbian former Navy veteran so she may be buried with her same-sex spouse. "As a lifelong Idahoan and a 27-year Army veteran of two wars, I've worked beside heterosexuals, gays, lesbians and bisexuals," wrote Johnson. He said the end of "Don't Ask, Don't Tell" had little effect on most military personnel and he feels Madelynn Taylor deserves the right to have a plot in the state veterans cemetery next to her spouse. A state cemetery for military veterans in Idaho recently refused her request because Idaho bans recognition of same-sex marriages. "Like Madelynn, I love this state and I respect the views of all my neighbors, whether I agree with those views or not," wrote Johnson, who acknowledged he was uncertain whether the state would allow Taylor to take him up on the offer. "…But let's not pick on people who aren't hurting anybody and simply minding their own business."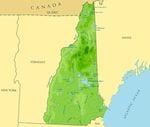 A LOSS IN NEW HAMPSHIRE:
The New Hampshire House on Wednesday voted overwhelmingly to table a bill seeking to amend the state constitution to add sexual orientation to the state's non-discrimination policy. Having passed the state senate unanimously in March, the House vote –to send the bill to an "interim study" committee—marked a tough blow.
AND A WIN IN NEW HAMPSHIRE: 
On the same day it rejected a prohibition on sexual orientation discrimination, the New Hampshire House voted 217 to 119 for a bill to clarify that the state would recognize marriage licenses issued to same-sex couples from other states and would recognize as marriages any civil union recognition granted to a same-sex couple from another state. The senate passed the bill in March. Democratic Governor Maggie Hassan is expected to sign the legislation.
© 2014 Keen News Service. All rights reserved.