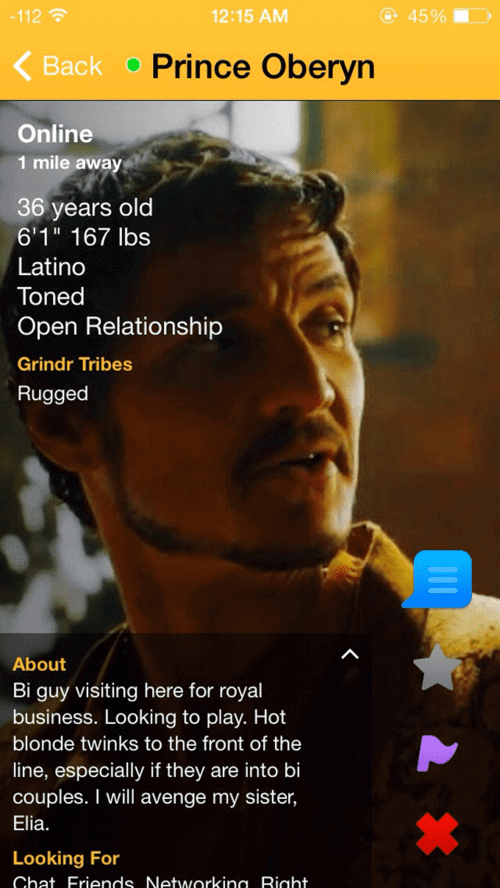 If you've been watching Game of Thrones chances are you've been smitten by Oberyn Martell, the bisexual prince who spends his days in brothels and his nights planning revenge for his sister's murder — he's got a confident smirk, cutting repartee and one sexy bod.
Turns out there's an entire sub-Reddit called r/gayforoberyn that has 2,641 fans — straight and gay, male and female — drooling over the Red Viper. The group's description reads:
Has Oberyn Martell got you questioning your sexuality? Is there something about him that is too irresistible to ignore, even though you may not normally feel that way about men?… Whether you're male, female, or somewhere in between, we welcome you to be Gay For Oberyn along with all of us!
In addition to making the Grindr image of Oberyn above, the group's members also spend time ogling SFW photos of him, discussing whether he is a top or a bottom and spotting the actor's 1999 appearance in Buffy the Vampire Slayer.
When asked his opinion of the group, Oberyn actor Pedro Pascal commented, "That's awesome. I think that that's the whole point of Oberyn Martell. [The group] is definitely in line with what he's about. And it would make him very happy and very busy, even busier than he would normally be."
(via The Daily Dot)