BY LISA KEEN / Keen News Service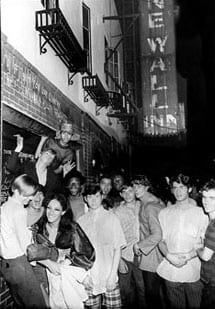 PRESERVING HISTORY:
Department of Interior Secretary Sally Jewell is scheduled to announce this morning a new National Park Service study to identify places and events associated with the LGBT civil rights struggle movement "and ensure that the agency is telling a complete story of America's heritage and history." Currently, only New York City's Stonewall Inn, the site of the 1969 riots against police harassment, has the designation as a national historic landmark by the National Park Service. Jewell will make the announcement at the Stonewall Inn, accompanied by gay philanthropist Tim Gill and New York City Councilman Corey Johnson.
DEMANDING MORE:
The LGBT activist group GetEQUAL said it will stage a demonstration outside today's event at the Stonewall "to demand more from the White House than simply a study of our history."
HATE VIOLENCE STEADY:
An annual report on LGBT-related hate violence, released Thursday, indicates the number of incidents reported in 2013 "stayed relatively consistent" with the number reported in 2012. Only 45 percent of survivors reported the attacks to police, notes the report, published by the National Coalition of Anti-Violence Programs.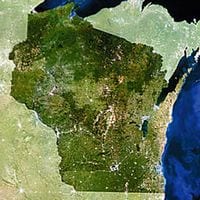 DEMANDING SHORTCUT FAILS:
A lesbian couple who took their challenge to Wisconsin's ban on same-sex couples marrying directly to the state supreme court, without first going through lower courts, got an answer last week: The court won't take the case.
IMPEACH HERRING EFFORT OFF:
A resolution seeking to impeach Virginia Attorney General Mark Herring because he refused to defend the state's ban on same-sex couples marrying was killed within minutes of its introduction, according to an NBC affiliate in Richmond. According to the station, a spokesperson for House Speaker Bill Howell said late last week that Howell "does not believe impeachment is an appropriate or practical recourse at the moment."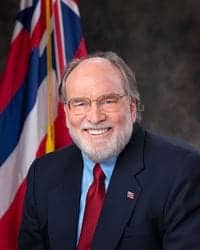 HAWAII FIGHT HANGS ON:
The Hawaii Family Forum filed a brief with the Ninth Circuit on Tuesday seeking to keep alive a case, Jackson v. Abercrombie, testing the constitutionality of that state's former ban on same-sex couples marrying. Democratic Governor Neil Abercrombie and same-sex couple plaintiffs have argued the Ninth Circuit should dismiss the appeal because the Hawaiian legislature passed a law last year allowing same-sex couples to marry. The Forum, represented by the Alliance Defending Freedom, says new lawsuits challenging the new marriage equality law could succeed. If they do, says the Forum, then the plaintiffs in Jackson would almost certainly want to re-litigate the issue.
15,500 TRANS SOLDIERS:
The Williams Institute, an LGBT-oriented think tank, issued a report this month estimating there are 15,500 transgender or non-gender conforming people serving in active duty and another 134,300 retired from the U.S. military.  Current military medical policy prohibits transgender people from serving in the military. Secretary of Defense Chuck Hagel told ABC's This Week program Sunday that he is open to having DOD review its policy banning transgender people from the military, but that it's a "bit more complicated" than gays because of special medical needs.

GETTING BEYOND 'AWKWARD':
The U.S. Centers for Disease Control and Prevention launched a new website last week to give gay men some tips on how and when to talk with their sexual partners about their HIV status. Among other things, the campaign suggests it's better to talk "early" –early in the relationship and early in the evening. The talk about HIV status doesn't have to be face to face; it can also take place through texting or email. The bottom line is to talk about HIV status so both parties can take precautions to avoid the spread of the virus.
© copyright 2014 by Keen News Service. All rights reserved.