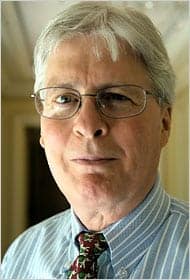 Well that didn't last long…
Just two years after Indiana Republicans chose to dial back opposition to same-sex marriage in the party's platform, state GOP delegates are already considering a reinsertion of the anti-gay plank.
Lafayette Journal & Courier reports:
Jim Bopp [pictured], Terre Haute attorney and a state GOP delegate, said Tuesday he successfully introduced an amendment that says: "We believe that strong families, based on marriage between a man and a woman, are the foundation of society."
While language also was added to recognize "diverse" family structures, some GOP delegates are offended by the traditional marriage language and say they'd rather the platform be silent on this issue that divides them.
"This is bad for the Republican Party," said Megan Robertson [pictured below], a state GOP delegate who directed the Freedom Indiana coalition that worked against the proposed constitutional amendment banning same-sex marriage in the last legislative session.
"We all don't think one way on this, so my stance is we shouldn't put anything in there," she said. "It's (the platform) not supposed to be on issues that divide people but on those that everyone can agree."
The added "diverse" language that vaguely alludes to gay couples states: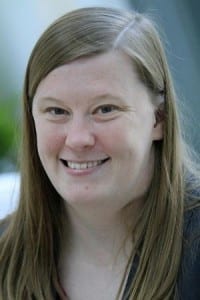 We also recognize that some families are much more diverse and we commend the many traditional families, blended families, grandparents, guardians, and loving adults who successfully raise and nurture children to reach their full potential every day.
Robertson recognized the additional language as a "nod" to gay couples and other non-traditional families, but worries that social conservatives will also try to eliminate the inclusive language.
"What's the most disappointing thing is there are so many Republican leaders who say behind closed doors that they want this discussion to be over, but they aren't willing to stand up to people like Jim Bopp and Micah Clark (president of American Family Association of Indiana)," said Robertson.
The entire platform will be voted on at the party's state convention on June 6 and 7 in Fort Wayne.