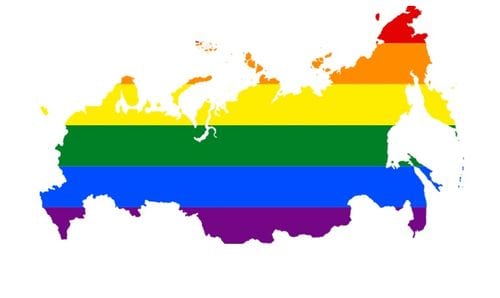 In an unsurprising but upsetting turn of events, Moscow officials have denied Nikolai Alexeyev, an LGBT activist, the right to organize a gay pride parade in the city for the ninth year in a row. The country's "gay propaganda" law is the likely culprit for this year's refusal, but years past are murkier. Still, Alexeyev is determined to let his rainbow flag fly.
ILGA Europe reports: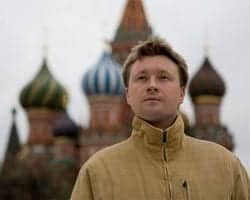 Nikolai Alexeyev vowed to move forward with the event on May 31 even if it meant doing so without permission, according to news portal Gay Russia. Alexeyev told Gay Russia that the parade proposal was rejected on the basis of a federal law banning the propagandizing of non-traditional sexual relations around minors.
A spokesperson for the Regional Security Department's public events office told The Moscow Times by telephone Tuesday that Alexeyev had been refused permission to hold the parade. The department's spokesperson refrained from explaining the specific reasons underpinning the decision, but said that officials generally consider a variety of factors, including concerns of public disorder and the gay propaganda law.
Prior to the passage of the gay propaganda law, Moscow authorities consistently pointed to the potential for public disorder as grounds for rejecting gay pride parade applications.
In prior refusals, Alexeyev has legally challenged the city officials, eventually turning to the European Court of Human Rights. In 2010, the court ruled in favor of the activist, stating that "the repeated rejections constituted a violation of the right to free assembly and protection from discrimination." Alexeyev has said that he will once again challenge the decision.