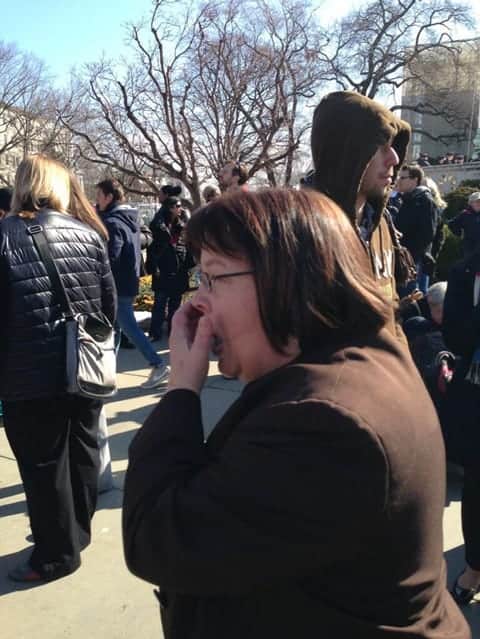 A team of political scientists and psychologists from the University of Arkansas has found an interesting link between stinky environments and less tolerant views on gay marriage. 
The New Republic reports:
For a study whose results were published this month in the journal PLOS ONE, political science professor Patrick Stewart and his colleagues recruited 57 participants and assigned them to take questionnaires on their social and political views in either an odorless room or a disgusting-smelling one. For the unlucky volunteers assigned to the "disgusting odor" group, the researchers added drops of butyric acid—the chemical best known for giving human vomit its smell—on cotton pads and hid them around the room.
Participants in the disgusting condition were far less tolerant of gay marriage and even gay relationships.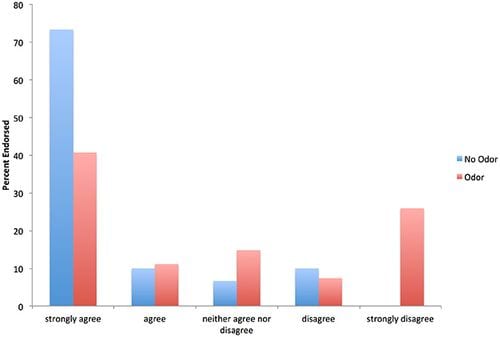 In fact, the study showed that exposure to a disgusting odor increased endorsement of socially conservative attitudes across the board, including views on premarital sex, pornography, and abortion. The authors of the study hypothesized on the possibility that "exposure to a disgusting odorant caused increased feelings of disgust, which in turn activated the harm avoidance system and motivated a desire for purity (cleanliness)." 
Check out the study here.