Soon just two stage gay marriage bans will be unchallenged in court…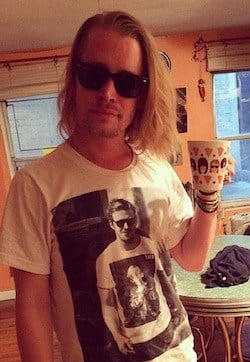 Macauley Culkin pulls some Ryan Gosling-style Inception hijinks.

Peter LaBarbera admits that NOM's Starbucks boycott failed: "The NOM "Dump Starbucks" boycott that followed seems anemic two years later (only 68,200 pledges)–but Starbucks [877-421-9062] remains a plump target for a more effectual and better organized boycott."

V. Stiviano learns you shouldn't drive with one of those damn visors on.

ESPN, NFL had no hesitation about airing Michael Sam kiss: "We're a young production crew and quite honestly it was just another moment in the years we've done this. In the truck, we were only saying, 'Wow, this is great emotion here.' No one stepped up and said, 'Oh, wow, do we really want to be showing this?'"

Out to Win: Small Town Gay Bar director focuses on LGBT athletes in new doc. "Pic chronicles the present-day victories for LGBT athletes within a historical context of those who have come before, highlighting the experiences of athletes who have fought and struggled, both in and out of the closet. The history is told through the voices of pioneers, present-day heroes, tomorrow's superstars and the people who've helped them get to where they are, including former NFL, MLB and NBA players and others."

Exorcist says Satan took the form of two lesbians throwing chocolate at him on a plane: "once you hear a Satanic growl, you never forget it. It's like smelling Margherita pizza for the first time. It's something you never forget."
V

alentin Chmerkovskiy tries to get some shirtless attention on the basketball court.

Justin Bieber suggests he's a pure bred stallion.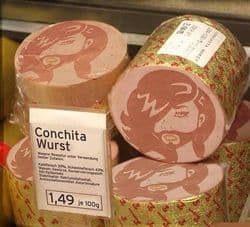 Eurovision sausage fest: Conchita Wurst.

Beverly Hills hotel calls in damage control expert: "Mark Fabiani, formerly a special counsel to President Bill Clinton, was hired as a consultant, a hotel spokesperson confirmed to The Hollywood Reporter. In an email to THR, the consultant stated that his 'individual firm, Mark Fabiani LLC, has been retained for the last several days.' Fabiani has advised the San Diego Chargers since 2002 and consulted for Lance Armstrong in 2010 during his doping scandal."

Wall Street Journal: hemlines on men's shorts are on the rise. "In the past few years, the low-water-mark length of a 15-inch-or-so inseam receded to knee-length (11 inches), then a knee-baring 9 inches, then to a quadriceps-exposing 7 inches and on to the newly fashionable thigh-flaunting 5 inches. If men's shorts were a glacier in Greenland, scientists would be freaking out."

Beyoncé and Jay Z all smiles at Nets game.

AFA and 'pro-family' groups meet with FCC, warn it not to relax decency rules.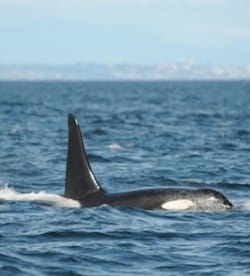 World's oldest known living Orca spotted: "Killer whale 'Granny,' the 103-year-old matriarch of the Southern Resident killer whale community, last week led J-Pod up from California into the Strait of Georgia just in time for Mother's Day in the Northwest."

Prop 8 resentment lingers in Sacramento County District Attorney's race: "One of the candidates, Anne Marie Schubert, the gay sister of the architect of California's notorious anti-gay marriage ballot initiative, Proposition 8, is running as a conservative law and order candidate endorsed by every major law enforcement association and correctional officer's union."

Jamaican Prime Minister candidate says he would allow gays in his cabinet. "This rather innocuous statement represents a major shift from the views of his immediate predecessor, former Jamaican Prime Minister Bruce Golding. In a now infamous 2008 BBC interview, Golding declared that gays would not be a part of his administration."