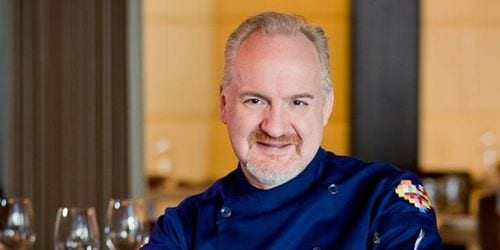 Next month, a group of prominent chefs will put together a dinner called the Big Gay Mississippi Welcome Table in New York City to protest Mississippi's new law allowing businesses in the state to turn away LGBT people as an "exercise of religion."
Eater reports: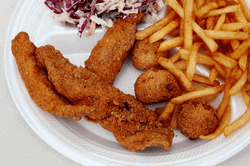 The dinner will take place on June 13, on the eve of the 35th Annual Mississippi Picnic in Central Park. Chef Art Smith (above) tells the NYT, "It's polite Southern activism with food, which is a magic way to bring people together." The chefs have paired up with Manhattan's City Grit, and according to its website, the dinner will feature a "unique menu of traditional – yet progressive, modern and open-minded – southern fare."
Proceeds of the dinner will go to gay and lesbian groups on college campuses in Mississippi.
Mississippi governor Phil Bryant, who signed the anti-gay law last month, has been invited to the dinner but has not agreed to attend. 
For more information and to purchase tickets, click HERE.