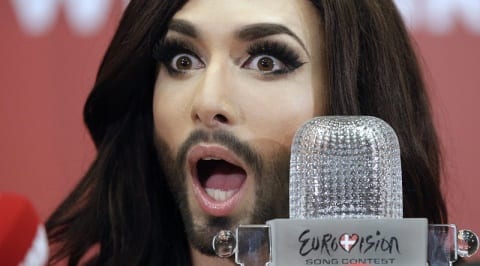 After Conchita Wurst's decisive victory at this year's Eurovision, Russian lawmakers decided to take their ball and go home and form their own talent competition, free from the corrupting influences of Austrian drag queens. Said Communist Party deputy Valery Rashkin,
The last Eurovision contest's results exhausted our patience. We must leave this competition. We cannot tolerate this endless madness.
Meanwhile the country's advisory Slavic Committee said in a statement,
Conchita Wurst's Eurovision victory symbolises the complete collapse of the European Union's moral values. We do not need Europe!
Because when everyone else disagrees with you, the problem is obviously with everyone else. Rashkin is pushing for a competition called "Voice of Eurasia" which would primarly consist of nations from the former Soviet Union. It will no doubt be precious to behold.