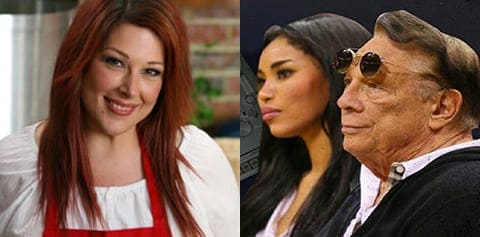 Former Wilson-Phillips frontwoman Carnie Wilson has apologized for calling disgraced former Clippers owner Donald Sterling's girlfriend V. Stiviano "a man" and "a he" during Wilson's appearance on CBS' The Talk.
During the show, Wilson said "There's a lot of plastic surgery, then she's like, 'I'm his right-hand man.'Man. Am I crazy to think that? OK. Whatever."
Wilson later apologized after her appearance via Twitter stating "Today on @TheTalk_CBS I made a comment that was misunderstood about Donald Sterling's assistant. I LOVE EVERYONE- gay, straight, trans," and later "My heart feels heavy thinking that I offended some ppl saying that V looked like a man. Plz know I meant nothing ill or derogatory. Truth."
When The Advocate's trans issues writer Parker Marie Molloy pressed Wilson for clarification on Twitter, Wilson answered, "I was really referring / To what the over plastic surgery had done to [Stiviano's] face. No way, shape or form trying to offend the transgender community." Wilson added, "I've been bullied and ridiculed my ENTIRE life. I wouldn't want 2 hurt anyone."
Molloy noted however, that many other Twitter users have also used the transphobic slur "tranny" when describing Stiviano's appearance.