Towleroad is hiring some energetic and enthusiastic folks to help us out with our presence at L.A. Pride on June 7 and 8 and NYC Pride on June 29.

PrideFest responsibilities will include manning our mobile photo booth, walking around PrideFest engaging with people, taking and sending commemorative photos and collecting emails. We're looking for social, outgoing people who are up for long days.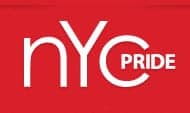 Parade responsibilities will include carrying a Towleroad banner in the parade or operating a mobile phone booth along the parade route, dipping into the crowds, taking photos, collecting emails and then catching up with the Towleroad banner.
Please email paul@towleroad.com as soon as possible and put L.A. Pride or NYC Pride in the subject line.