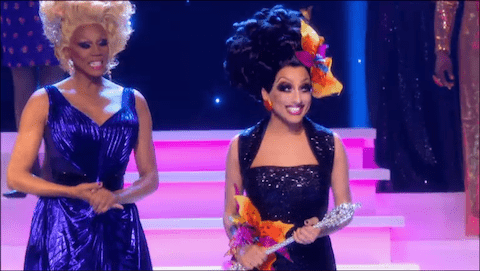 1. Thank goodness Ru made the right call and recognized Bianca Del Rio as the ultimate queen. Going forward, hers will be the performance all future Drag Racers will be measured. Never gracing the bottom two, Bianca slayed every runway and dominated nearly every challenge. And she did it without being stiff or overly polished. She never took herself too seriously, and we love her all the more for it. (If anything, tonight's proceedings desperately needed some cutaways to Bianca interviews so she could pepper some of the more earnest moments with a signature eyeroll and a "Really, queen?"
2. Once it became clear that Bianca was the rightful champ, BenDeLaCreme seemed a shoe-in for Miss Congeniality. Henceforth, we should rename the designation "Miss Terminally Delightful." It was nice to see Ben bury the hatchet with Darienne, but I'm glad that when Darienne tried to say they both snapped, DeLa set her straight.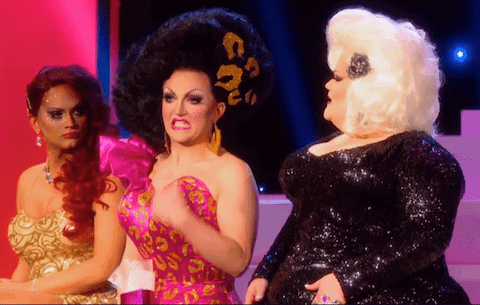 3. If Bianca and DeLa got the props they deserve, there was some wicked pleasure to derive from Michelle Visage's refusal to indulge Laganja Estranja's nonsense.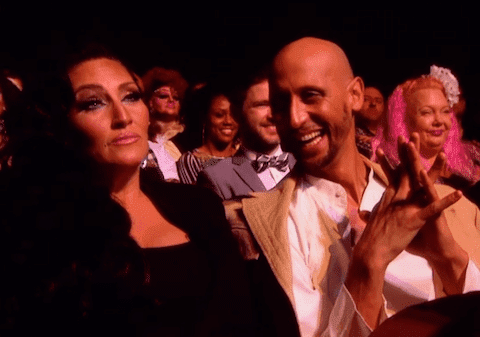 4. Speaking of Laganja, did you get the feeling that things are not nearly as good now between she and Adore? It was uncomfortable seeing them watch the episode of Untucked in which their friendship imploded. Not to be a Drag Race truther, but I'm not buying that they worked it all out at a bar afterward.
5. Move over Macklemore, because if anyone's getting married on a television special, I'm sure they'd rather have Ru officiate. Joslyn's impromptu nuptials were a sweet spot that managed to keep from being too saccharine. Everybody say "Love!"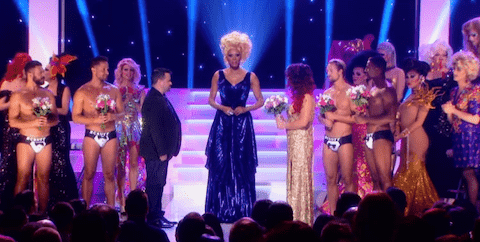 6. The good vibes kept coming, with visits from Bianca's goddaughter (who recited a lovely little poem), as well as Adore's mother. The most heart-warming special guest came via video in a message from Darienne's parents issuing their support.
7. Speaking of special guests, it was great to see some of our favorite queens of the past. Latrice, Jinkx and Ivvvvvvyyyyyy Winntterrrrrssss all looked fabulous, but Alaska stole the show in her brief appearance. No kidding, she's the most underrated queen in Drag Race herstory.
8. I may rag on Laganja, but she was looking stupendous tonight. Along with Vivacious, Gia and Milk, these early eliminations turned it out tonight. (Though, let's be real, it's going to be tough to ever top Detox's unbelievable black-and-white film star effect from last season's reunion.)
9. On the flip side, the mercifully short time we spent with Kelly Mantle and Magnolia Crawford reaffirmed the decision to cut their time on the show short.
10. The opening numbers on these shows are always good for some awkward pageantography, but the real moves came courtesy the overzealous dancers that fosse'd us into commercial breaks. Those Ornacia heads were everything.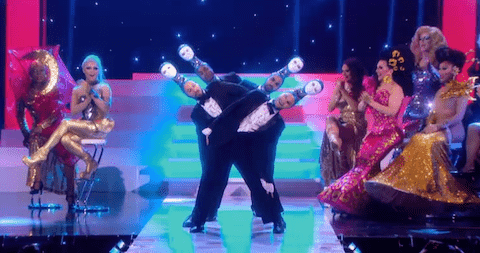 What did you think of tonight's reunion special? Did the best woman win?