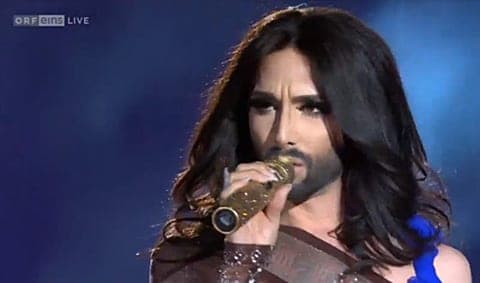 In an interview before his May election, Bulgarian Member of the European Parliament (MEP) Angel Dzhambazki described Eurovision winner Conchita Wurst as a "bearded creature."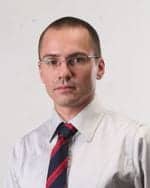 In the same interview, Dzhambazki said that recognition of the intersexed as a third gender is "absolutely an unacceptable targeting of humanity against nature."
Speaking to One Europe, Dzhambazki said:
"A beard lady became a symbol of the Old continent a few days ago. This bearded creature, called with the European name Conchita Wurst is like genetically modified organism and won the Eurovision. And I wonder, if the vice of our time is that we tolerate the perversity. I don't want such a song contest for my children."
Yesterday, Dzhambazki was accepted into the Eurosceptic centre-right Conservative Party's ECR group in the European Parliament, along with Irish MEP Brian Crowley.
Speaking to Pink News, English Liberal Democrat MEP Catherine Bearder said:
"The public deserves an explanation as to why Conservative MEPs have agreed to share a platform with this divisive and hateful figure who is so out of touch with British values of tolerance and compassion. By associating themselves with such an openly racist and homophobic politician the Tories are dancing with the devil."
Dzhambazki, a member of the Bulgaria Without Censorship party which is aligned with the Bulgarian National Movement, has also been accused of inciting hatred against immigrants, calling on the citizens of Sofia to "clean up" Bulgaria's capital city and take "self-defence actions" by establishing "volunteer patrols and units".
Check out Conchita Wurst's winning Eurovision performance, AFTER THE JUMP…