Eastern Mennonite University' in Harrisonburg, Virginia announced Saturday that it would defer its decision on hiring gay faculty while the Eastern Mennonite University (EMU) community continued its "discernment of human sexuality," InsideHigherEd.com reports: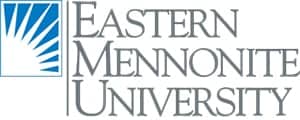 A formal reversal would have reportedly been a first for any member institution for the Council for Christian Colleges and Universities, although other Mennonite colleges are having similar conversations about allowing the hiring of openly gay faculty members…
Discussions on Mennonite campuses reflect ongoing debate within the Mennonite Church itself. Because the denomination has a strong focus on social justice issues, many members view its non-recognition of same-sex marriage as incompatible with its identity as a whole. Others still believe strongly and exclusively in the biblical definition of marriage: a union between a man and woman.
Currently, faculty at EMU can be gay but have to be celibate and accept certain tenants upheld by EMU to obtain and keep employment:
During the interview process, candidates have to disclose any objections they have to the Mennonite Church's Confessions of Faith in a Mennonite Perspective, which defines marriage as a covenant for life between a man and a woman. Upon hire, faculty members also have to sign the university's Community Lifestyle Commitment condemning premarital sex (same-sex marriages are not recognized by the state of Virginia).
Back in the fall, the university's ban was temporarily lifted as EMU created a 'listening period' to engage with its students, faculty and 'vested' members—parents, alumni and donors—to help guide its decision. EMU President Loren Swartzendruber said it was a rift in opinions between the students/faculty, who supported lifting the ban, and the vested members, who opposed it, that led to the deferment of any action on the subject.