BY LISA KEEN / Keen News Service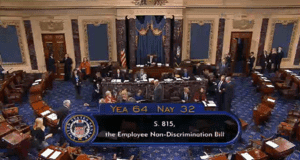 TWO MORE GROUPS DISS ENDA:
The National Center for Lesbian Rights and Equality Illinois issued separate statements Thursday, joining the chorus of those who say the current version of the Employment Non-Discrimination Act (ENDA) "falls short." Equality Illinois says that, while it supports ENDA, its members "strongly oppose including any exemptions that would give LGBT people less protection than other protected groups already enjoy under federal civil rights law." NCLR said it is "confident the current discriminatory religious exemption in ENDA will not be part of the final legislation," but added it would "not continue to support ENDA if it is not changed to be consistent with Title VII's religious exemption."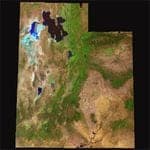 TENTH CIRCUIT STAYS RECOGNITION ORDER:
The Tenth Circuit U.S. Court of Appeals agreed Thursday to a temporary stay of a federal district court judge's ruling that Utah must recognize, for the purpose of state benefits, the 1,300 marriages performed for same-sex couples in the state prior to a U.S. Supreme Court stay of a decision striking the state ban. The appeals court is expected to decide by June 12 whether to grant a more permanent stay, in Evans v. Utah, until the Tenth Circuit can rule on the state's ban, in Kitchen v. Herbert.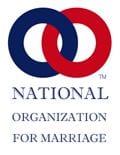 JUDGE DISMISSES MOST OF NOM-IRS LAWSUIT:
A federal district court judge in Virginia on June 3 dismissed most of a lawsuit by the National Organization for Marriage that claimed an employee of the U.S. Internal Revenue Service deliberately leaked a confidential tax document from NOM to the Human Rights Campaign. Judge James Cacheris said NOM failed to provide any evidence that the disclosure was deliberate and politically motivated; but, he said the IRS may bear some responsibility for the legal expenses NOM incurred as a result of that error and scheduled that issue for trial June 30. Story to follow later today.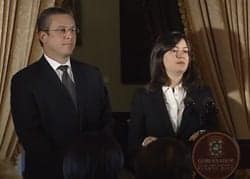 LESBIAN NOMINATED TO P.R. SUPREME COURT:
Puerto Rico Governor Alejandro García Padilla on Wednesday nominated lesbian attorney Maite Oronoz Rodríguez to serve on the Puerto Rico Supreme Court. Rodríguez is director of legal affairs for the city of San Juan, served as deputy solicitor general for PR and briefly as its acting solicitor general. Lambda Legal issued a statement applauding the nomination of the "first openly lesbian judge" to the Puerto Rico Supreme Court. The nomination now goes to the PR senate for confirmation.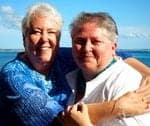 MORE ELECTION WINNERS:
Openly gay Alabama state Representative Patricia Todd beat out two Democratic challengers in a primary race Tuesday, seeking her third term to represent Birmingham. Todd, the state's first and only openly gay elected official, took 64 percent of the vote. And Richard Garcia was elected mayor of Long Beach, California, becoming the city's first openly gay mayor.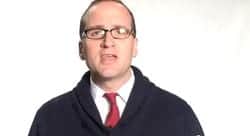 HRC URGES OBAMA ACTION AGAINST UGANDA:
Human Rights Campaign President Chad Griffin sent President Obama a letter June 2, urging him to take "immediate, concrete" action to "illustrate the United States' commitment to protecting human rights in Uganda." Ugandan President Yoweri Museveni signed the country's Anti-Homosexuality Act in February. President Obama said at the time that the law would "complicate" U.S. relations with Uganda and the administration began an "internal review" of those relations.  "Delay is putting lives at risk," wrote Griffin. "…The world is waiting for action…."
GROUPS URGE ACTION ON IMMIGRATION:
The Human Rights Campaign and 14 other groups signed onto a letter to President Obama June 3, urging him to take "swift executive action to suspend mass immigration detention and deportations." The letter says Immigration and Custom Enforcement "has failed to take adequate steps to protect LGBT people from abuse and inhumane isolation in detention centers…."
© 2014 Keen News Service. All rights reserved.