Gay couples can now marry at British consulates in more than 20 countries, including Russia, where same-sex marriage is outlawed, The Independent reports: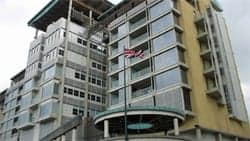 The Foreign Office has opened the doors of its missions to British nationals and their partners who wish to wed but are unable to under foreign laws.
Chris Bryant, the former Foreign office minister and openly gay Labour MP, said he hoped the move would be "celebrated" in countries like Russia where homosexuals face prejudice and persecution.
The countries include Australia, Azerbaijan, Bolivia, Cambodia, Chile, China, Colombia, Costa Rica, Dominican Republic, Estonia, Hungary, Japan, Kosovo, Latvia, Mongolia, Montenegro, Nicaragua, Peru, Philippines, Russia, San Marino, Serbia, and Vietnam.