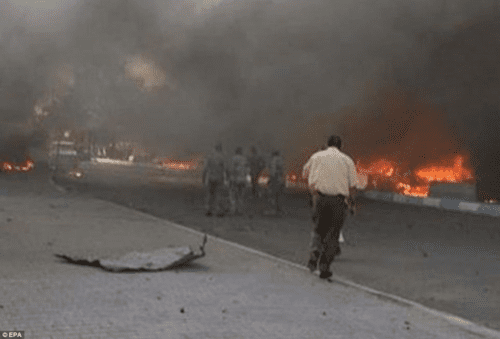 BY DAVID MIXNER
Americans are reacting in shock this week to the rapid advance of the march toward Baghdad of the extremely radical Islamic ISIS militia. The group makes the old Taliban of Afghanistan look moderate. As the fringe group takes city after city, they are killing, raping and burning the homes of average Iraqi citizens.
Really there should be no shock about the emergence of ISIS in both Syria and Iraq.
The current situation has been an inevitability since Bush/Cheney took us to war in Iraq. The American invasion and occupation ensure that the more militants elements would pour into the country to fight once again the infidels from the West. America's insistence that a 'democratic form' of government was essential in the nation guaranteed that the Shiites would totally exclude the Sunnis from government, setting the stage for the current situation.
When will the United States (and for that matter most of the Western world) realize that the situation in the 'Islamic Arc' from Syria to Pakistan cannot be controlled by Western ideas, troops, or money? Every time in history we have attempted to impose our values, geographic boundaries and forms of government in this region it has only made the situation worse.
If anyone believes that we will leave a stable and democratic government behind in Afghanistan, I have a bridge to sell you in Brooklyn. As we used to say back home, 'that simply ain't gonna happen'.
After our trillion dollar spend, ten years of warfare, more than 8,000 Americans killed and tens of thousands of American soldiers left with severe physical and mental injuries, we are faced with this crisis.
Can someone please explain to the American people exactly what we accomplished?
There will be those who blame our President who is keeping his word (yes, keeping his word!) to the American people by bringing our troops home from these loser wars. If the sun comes up in the east they blame him. There are also interventionists who actually believe if we continue to occupy Iraq and Afghanistan some splendid new day of democracy will eventually emerge from those nations.
What have they been smoking and what history books have they been reading?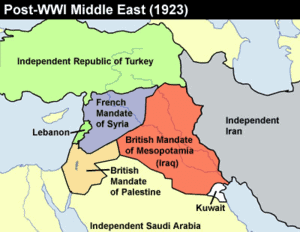 The existing boundaries of the current Islamic-dominated states in the Middle East were set by oil companies after World War I. They were divided up based on resources and now historical tribal or faith based areas. Fake monarchies were put in place and we proceeded to take their natural resources to fuel our economies. When the monarchies collapsed we supported military dictatorships including that of Iraq's Saddam Hussein and Syria's Basher al-Assad. In fact, we were the main backers of the Taliban in Afghanistan when they were opposing the Russian occupation.
Now the cries will arise to "Save Iraq' and the voices of war will once again emerge from the hawks. Demands will be made to bomb ISIS strong holds as if we can put off the inevitable. Some will demand that we send troops once again into the war torn nation.
Americans have been taken to war in the past based on lies and distortions. We cannot save democracy in Iraq. This is for the Iraqi people to solve for better or worse. The time of dictating their future is over.
We better have those helicopters ready to evacuate Americans from Baghdad because I believe they might be needed sooner rather than later.