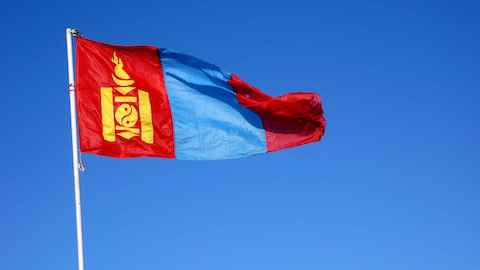 The Mongolian government is set to introduce a number of reforms to address the prevention of hate crimes in the country.
In 2012, the National Human Rights Commission reported that almost 80 percent of Mongolians surveyed who self-identified as LGBT had experienced some form of human rights abuse in the previous three years.
Hate crimes in Mongolia received international attention in 2011 when nationalist groups were responsible for numerous attacks against the country's LGBTI and foreign migrant communities.
Speaking to Al Jazeera following the February 2014 rape of a gay man by homophobic nationalists, a civil rights activist who asked the news outlet to not be named, said:
"We are not sure whether later [the victim] was murdered – or whether he killed himself."
Police had at first refused to register the sexual assault as a hate crime as male-to-male rape is not considered a crime in Mongolia.
Announced in May, the proposed reforms include a review of the provision for anti-discrimination in the country's criminal code. The Ministry of Justice has removed specific hate-oriented provisions from the draft law.  According to Anaraa Nyamdorj, executive director of Mongolia's LGBT Centre, more generalized references to "discrimination" will mean that Mongolia "could very well be one of the first countries in the world to criminalize the very concept of discrimination almost entirely."
Anaraa also recognises that the more generalized proposed law could be seen as a threat to free speech:
"It runs the risk of being seen in a negative light – people can't even say what they want to because then it will be considered discrimination. Then if it's discrimination, it's a crime, so I can't even fully express myself."
According to Bataa Bayaraa, head of the Mongolian National Human Rights Commission's Complaints and Inquiry Division, the law is likely to be passed following substantive amendments.
However, for Anaraa new anti-discrimination laws cannot come soon enough.  
"We cannot wait for these constitutional amendments to be passed. We need to take whatever we can … and run with it. Right now, lives are being affected irreversibly."