Oklahoma Rep. Sally "gays are worse than terrorists" Kern's husband wants to join her in the legislature, the AP reports: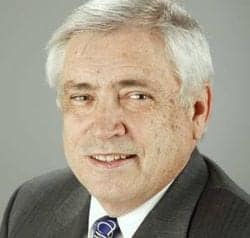 A familiar name is on the ballot in a Republican primary for the open Senate District 40 seat in northwest Oklahoma City that includes portions of Nichols Hills, Bethany, The Village and Warr Acres. Steve Kern, a 67-year-old evangelical pastor, is the husband of state Rep. Sally Kern, who made national headlines in 2008 when she said homosexuals pose a greater threat to the country than terrorism.
A vocal critic of gay marriage, Steve Kern didn't distance himself from his wife's comments, saying that "they were true in the sense that the (gay) agenda was more stealthy than the terrorists' agenda."
In a separate incident two years ago, Sally Kern was reprimanded and delivered an apology on the House floor after denigrating blacks and women during debate on an affirmative action bill.
Kern has five other Republican competitors in the June 24 primary.
Also in Oklahoma's primary is Paula Sophia, a 48-year-old transgender Army combat veteran and ex-police officer. Sophia is running for the open House District 88 seat in central Oklahoma City and would be Oklahoma's first transgender elected official if she won.