Delegates at the Indiana Republican Party Convention in Fort Wayne over the weekend overwhelmingly approved a party platform opposing gay marriage – a mere two years after the state GOP chose to (temporarily) remove the anti-gay language in an attempt to appeal to more moderate voters.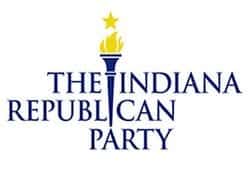 The party platform now states:
We believe that strong families, based on marriage between a man and a woman, are the foundation of society. We also recognize that some families are much more diverse and we support the blended families, grandparents, guardians and loving adults who successfully raise and nurture children to reach their full potential every day.
The AP added that a minority of delegates, mostly from Marion County, fought unsuccessfully to remove the language over concerns that it would limit the party's ability to attract new voters. Supporters, however, saw the language as a compromise.