BY LISA KEEN / Keen News Service
PENNSYLVANIA IS SAFE AS NUMBER 19: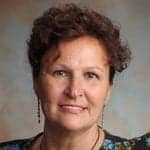 A federal judge in Pennsylvania denied a petition Tuesday from a county clerk who asked to serve as intervenor in an appeal to defend the state's ban on same-sex marriage. The register of wills for Schuylkill County petitioned U.S. District Court Judge John Jones III after Republican Governor Tom Corbett said he would not appeal Jones' May 20 decision in Whitewood v. Wolf, declaring the state ban on same-sex marriage unconstitutional. In his June 18 order, Jones said, "If the highest elected official in the Commonwealth chooses to abide by our decision, it defies credulity that we would permit a single citizen to stand in for him to perfect an appeal."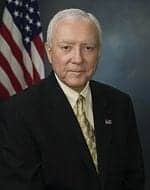 EXECUTIVE WRESTLING:
Just as President Obama's staff is putting together an executive order to prohibit discrimination by federal contractors, U.S. Senator Orrin Hatch (R-Utah) posted a statement Tuesday on his senate website saying he thinks the order should include "the same religious protections that are included" in the Employment Non-Discrimination Act that passed the Senate. That would not go over well with a growing number of LGBT activists and groups who are adamantly opposed to the religious exemptions in the current version of ENDA.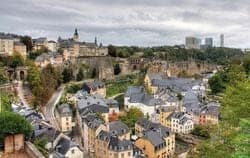 LUXEMBOURG MAKES 18:
The Luxembourg Chamber of Deputies voted Wednesday to allow same-sex couples to marry. The vote came after two efforts to block the bill through a citizens' petition failed to garner the 4,500 signatures necessary, according to Luxembourg Wort newspaper.  Seventeen other countries have marriage equality laws: Argentina, Belgium, Brazil, Canada, Denmark, France, Iceland, the Netherlands, New Zealand, Norway, Portugal, South Africa, Spain, Sweden, Uruguay, England, and Wales. Scotland's new law goes into effect later this year.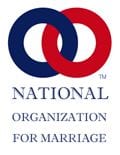 NOM RALLIES IN WASHINGTON:
Two former, failed, and potential Republican presidential candidates, Mike Huckabee and Rick Santorum, are among the speakers slated for a rally against same-sex couples today in Washington, D.C., sponsored by the National Organization for Marriage. A lot of rancor has been focused on another prominent keynoter: San Francisco Archbishop Salvatore Cordileone. State and local officials in California implored Cordileone to withdraw his participation, as did a number of LGBT groups; but he said he does not consider the event to be anti-gay in nature.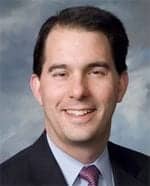 WISCONSIN GOVERNOR IN HOT SEAT:
Wisconsin's Republican Governor Scott Walker is in the hot seat over his refusal to state a position on same-sex marriage. In an editorial Tuesday, the Capital Times newspaper in Madison took him to task: "Here's a politician that used the gay marriage card with reckless abandon during his many election campaigns…. He constantly attacked proposals that would allow a couple other than a man and a woman to marry and was one of the key supporters of the amendment that wrote discrimination against gays into the state's constitution back in 2006…. Now, he says it doesn't make any difference what he believes. We beg to differ."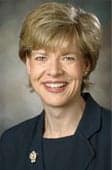 BALDWIN, OTHERS URGE DOJ HELP:
Openly gay Senator Tammy Baldwin and Rep. Mark Pocan from Wisconsin sent a letter to U.S. Attorney General Eric Holder Monday, asking that the federal government recognize the marriages of same-sex couples in Wisconsin even though the state —at the moment— will not. Wisconsin's Republican attorney general argues that the marriages are not valid because they took place before federal Judge Barbara Crabb's issued an injunction against enforcement of the ban. Although she declared the ban unconstitutional on June 6, Crabb did not issue her injunction until June 13, the same day she issued a stay of her decision and the injunction.  
© 2014 Keen News Service. All rights reserved.