BY LISA KEEN / Keen News Service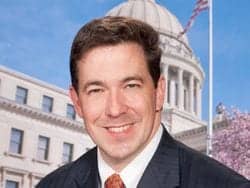 HOW LOW CAN THEY GO? 
Incumbent U.S. Senator Thad Cochran (R-Miss.) has a zero rating from the Human Rights Campaign for his record on LGBT related issues. But in today's primary, the Family Research Council announced its endorsement over the weekend for Cochran's challenger, Mississippi State Tea Party Senator Chris McDaniel, citing McDaniel's strong stance against same-sex couples marrying. Seems zero wasn't good enough.
ANOTHER REQUEST TO LEAP FROG: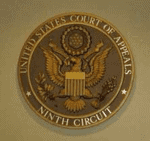 Idaho filed a petition with the Ninth Circuit May 30, asking to skip over the three-judge panel phase of appeal in defense of its state ban on same-sex couples marrying. Less than two months ago, the Sixth Circuit refused Michigan's request to do the same. But Idaho says the intra-circuit conflict over the proper level of judicial scrutiny to apply when evaluating laws that affect LGBT people adversely is a question of "exceptional importance." Even more important, it argues, is the conflict over laws banning same-sex couples from marrying. Americans "understandably want the Marriage Issue resolved now," states the brief. The Ninth Circuit is one of five circuits with active cases before them concerning statewide bans; only two –the Fourth and Tenth— have heard arguments before a three-judge panel.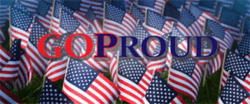 GOPROUD CONSIDERS REORGANIZATION:
The gay conservative group GOProud reacted to rumors Monday that it was "shutting down." Not so, said Matthew Bechstein, the group's new executive director, in a press release. Bechstein said the group, which recently saw its founding members abandon ship, is considering reorganization to a "different legal type of organization." "But if it were to actually happen," said Bechstein, "it would only be momentary and certainly not the end of our organization."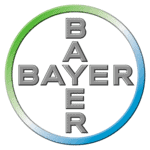 GLAD SUES BAYER:
Gay & Lesbian Advocates & Defenders announced Monday that it filed suit in federal court last month in Connecticut against the company that produces Bayer aspirin. The lawsuit, Passaro v. Bayer, was brought on behalf of Gerald Passaro, whose husband was a chemist at Bayer until his death in 2009. Bayer initially refused to pay Passaro the survivor benefit, saying that, under the Defense of Marriage Act, it had no obligation to. But after the Supreme Court struck down DOMA last June, the company continued to refuse to pay the benefit, governed by the Employee Retirement Income Security Act (ERISA).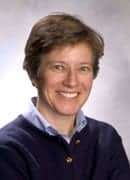 NOTABLE QUOTE:
GLAD civil rights director Mary Bonauto in USA Today article about the string of federal court victories striking down bans on same-sex couples marrying: "We're at a point where it would be shocking if the Supreme Court said it was permissible to deny marriage licenses to gay couples."
GILL FUNDING PARK SERVICE STUDY:
The Gill Foundation is providing $250,000 to fund the LGBT historic places study announced by Interior Secretary Sally Jewell last Friday. The National Park Service will host a meeting in Washington, D.C., June 10 "to develop a framework and focus for the LGBT theme study with a group of more than a dozen of the nation's most respected researchers and preservationists who have expertise on LGBT history and culture."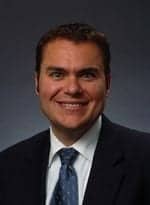 DEMAIO'S OFFICE VANDALIZED:
Campaign staff for gay Republican Congressional candidate Carl DeMaio found their San Diego office vandalized last week. A campaign spokesperson told Associated Press that staff believe it is related to DeMaio's efforts to curb pension costs.
AIDS LISTENING:
The White House Office of National AIDS Policy last Thursday hosted the first of three public "listening sessions" in southern states. The Office's new director, Douglas Brooks, is leading the sessions, which started in Jackson, Mississippi. The next sessions are slated for Columbia, S.C., today and Atlanta, June 5. RSVP.
© copyright 2014 by Keen News Service. All rights reserved.