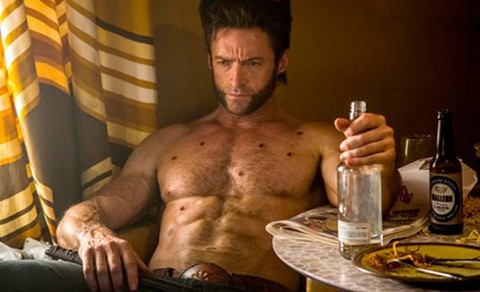 Wolverine drowns his sorrows, no longer eligible due to repetitive hotness
It's my duty as a film critic to warn you that you'll really be missing out if you skip the movies this week. After that dire 4th of July weekend, there's suddenly a handful of excellent pictures expanding or opening: Boyhood is a one of a kind curio from Richard Linklater (of the Before… series fame) where you watch the actors age 12 years in one go since the film was shot for one week each year; Begin Again is a sweet and relaxed romance where the romance isn't with people but with music and second chances; Land Ho! is an endearing comedy about two elderly men impulsively heading to Iceland that will immediately make you want to book a trip (I've been twice, to the country not the movie, and it is that special; and two dystopian sci-fi action films (Snowpiercer & Dawn of the Planet of the Apes) that may be thinly disguised agitprop on destructive economic disparity and our refusal to deal with our gun addiction, respectively, but those are worthy enough messages and the films are totally exciting with memorable acting and visuals. Support great movies!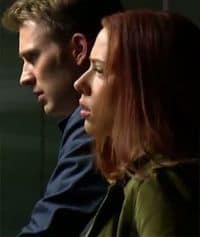 Duty done, I must admit that if you stay inside in air-conditioned dark theaters you miss all that aggressive and welcome exhibitionism happening outdoors. So let's combine the best of both worlds with this extremely scientific ranking of MOVIE HOTNESS IN 2014.
TWO DISCLAIMERS BEFORE WE BEGIN 
1) This list is dedicated to "The Full Metal Bitch" and "The Black Widow" because Emily Blunt (Edge of Tomorrow) and Scarlett Johansson (Captain America: The Winter Soldier) are perfect specimens and all the best moviegoers are polysexual when it comes to big screen beauty. But in order to narrow it down we'll stick to the men.
2) Men who have been doing the same shtick repeatedly are not eligible no matter their temperature so goodbye to Jackman's claws, Channing undercover, Chris Evans' Captain Fantasy Boyfriend of America (who would be #1, duh) and so forth. We're focusing on the now.
THE 14 HOTTEST ACTOR/MOVIE-CHARACTERS OF 2014 ARE AFTER THE JUMP…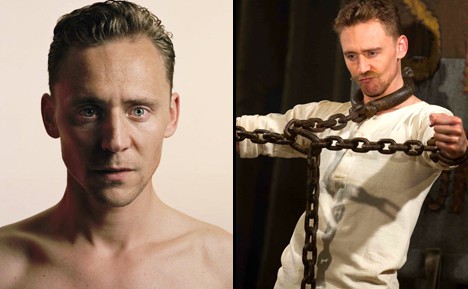 14 Tom Hiddleston as "The Great Escapo" in Muppets Most Wanted
Boyfriend Material?: Great sense of humor. Into light bondage to spice things up. Looks fiiiiine in a pair of longjohns. Is, to date, the only performance in the Muppets 35 year franchise that's likely to cause pervy crotch-focused gifs on the internet.
Dealbreaker: Probably in a Russian gulag for a reason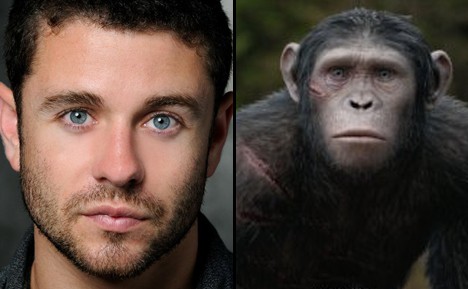 13 Nick Thurston as "Blue Eyes" in Dawn of the Planet of the Apes 
Boyfriend Material?: "Blue Eyes" is right… so soulful. This one's for the plushies… but not the bears. Blue Eyes hates the bears. Easily manipulated (a plus for you control freaks). Plus scars can give you edgy character. 
Dealbreaker: Limited conversationalist. Daddy issues.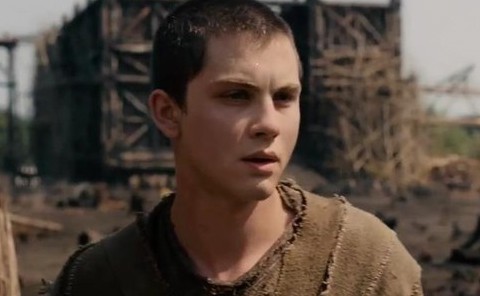 12 Logan Lerman as "Ham" in Noah
Boyfriend Material?: Desperate and cute. Totally will. (Also Logan Lerman would like to remind everyone that he is now legal and leading man ready — Hence this photoshoot and a promising role in that Brad Pitt in the tank movie). Kind to animals which is always a good sign.
Dealbreaker: Desperate is not cute. Plus: Paralyzing Daddy issues.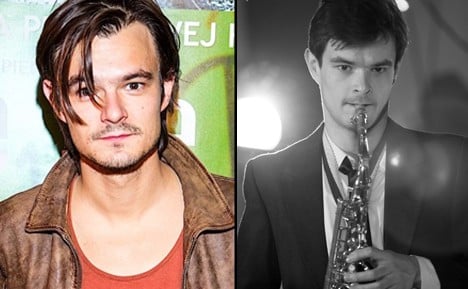 11 Dawid Ogronik as "Lis" in Ida
Boyfriend Material?: For those who find musicians irresistible (but just can't with hammy Mark Ruffalo or hipster Adam Levine's Beard in Begin Again). Would like to absolutely ruin your celibacy vows.
Dealbreaker: Life on the road. 
[P.S. This entry is largely an excuse to recommend Ida which is, rather improbably apart from its brilliance, one of the year's biggest arthouse hits. You know how those black & white Polish movies about nuns always have 'em lining up.]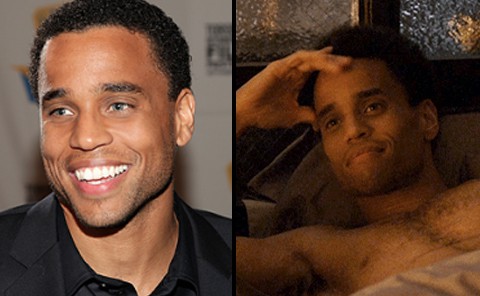 10. Michael Ealy as "Danny" in About Last Night
Boyfriend Material? To quote his co-star "his eyes. his body… his mouth" He knows he's beautiful but is totally relaxed about it so he can focus on you. (Did you ever see him on "Almost Human". Pity that got cancelled so early. He brings the chemistry… even when playing a robot.)
Dealbreaker: 80s remakes are a pox. A pox on all our houses.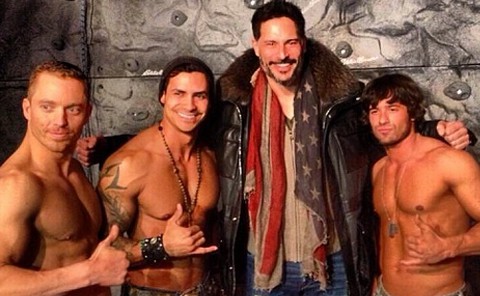 09 Everyone in Joe Manganiello's La Bare
Boyfriend Material?: Hot body, plenty of spending money (mostly $1s but still)
Dealbreaker: Vain. Never available to cuddle in the evenings. Self-employed and that job isn't going to last forever.
[Reviewed]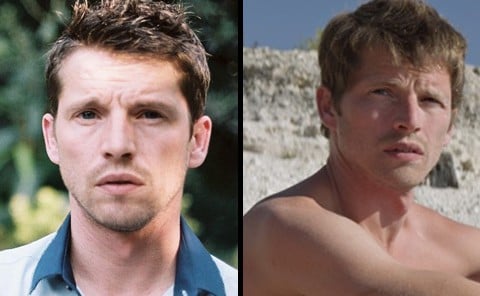 08 Pierre Deladonchamps as "Franck" in Stranger by the Lake
Boyfriend Material?: Extremely easy on the eyes. Extremely easy. No attitude. Outdoorsy. DTF.
Dealbreaker: Extremely limited interests. Not into safer sex.
[Reviewed]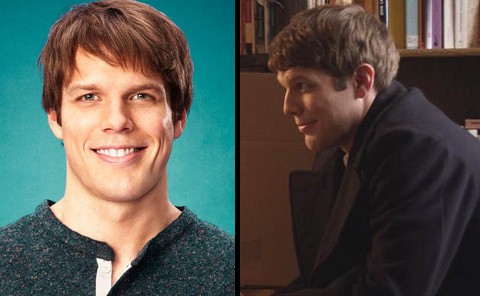 07 Jake Lacy as "Max" in Obvious Child 
Boyfriend Material?: Not controlling. Sane. Easy to charm. Totally into you even when you're being a bitch.
Dealbreaker: A bit vanilla.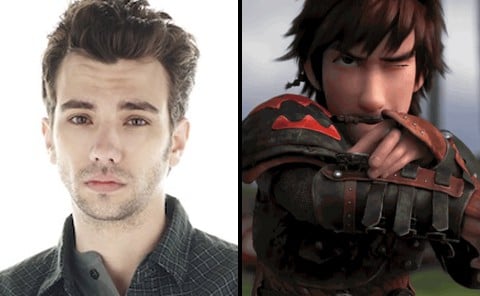 06 Jay Baruchel as "Hiccup" in How to Train Your Dragon 2
Boyfriend Material?: Shout out to anyone who has found themselves returning to David Kawena's "Disney Heroes" gallery to see if there were any new drawings (I know Hiccup doesn't belong to Disney – don't be so literal). Loyal, brave, sensitive, tactile and with perfectly maintained stubble. He'll even let you braid his hair he's so easy to chill with.
Dealbreaker: Will always love his cat/dog more than you.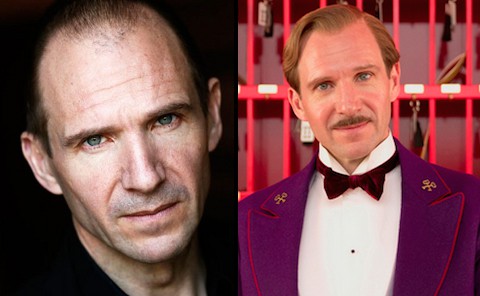 05 Ralph Fiennes as "M Gustave" in The Grand Budapest Hotel
Boyfriend Material?: Love a man in uniform? So great in the sack that rich heiresses will leave him fortunes in their wills. Exceedingly cultured, educated, intelligent. Autoerotic magnetism… you need not be a beauty to turn him on.
Dealbreaker: What's monogamy? Also: Workaholic.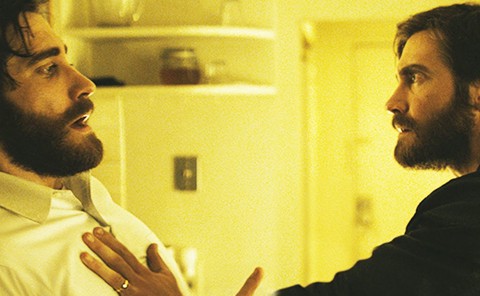 04 Jake Gyllenhael & Jake Gyllenhaal as "Adam" and "Anthony" in Enemy
Boyfriend Material?: Jake Gyllenhaal twice over for the polyamorous you. Otherwise how to choose between them?
Dealbreaker: Doesn't know himself. Has a bit of a dark side.
[Reviewed]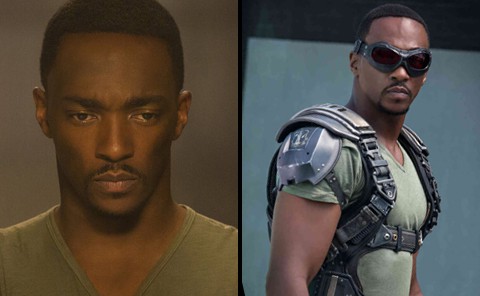 03 Anthony Mackie as "The Falcon" in Captain America: Winter Soldier
Boyfriend Material: Loyal, brave, handsome, funny. Surprisingly flexible given the musculature. Ego free since he doesn't mind playing sidekick
Dealbreaker: Shut up about Marvin Gaye and your war stories, already.
[Reviewed]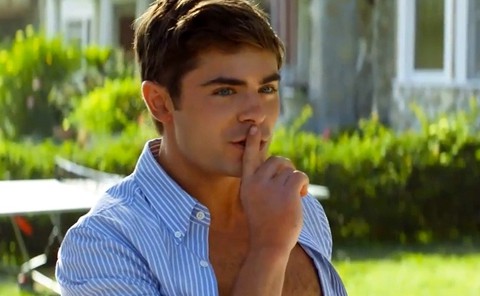 02 Zac Efron as "Teddy" in Neighbors
Boyfriend Material?: Who says you have to be boyfriends? It's not binding, it's college. Anyway… sexy, connected, totally into throwing theme parties.
Dealbreaker: Extremely into himself. No future…It's all downhill from here.
[Reviewed]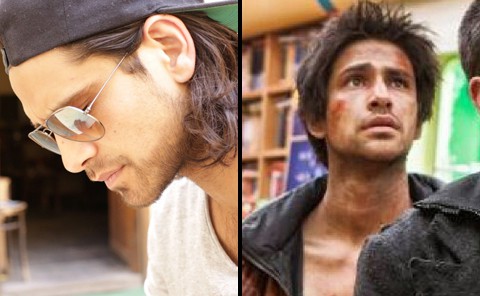 01 Luke Pasqualino as "Grey" in Snowpiercer
Boyfriend Material: So athletic he's mesmerizing in action. VGL. No opinions to speak of that you might disagree with since he doesn't speak. Will rush to your rescue every single damn time you need him.
Dealbreaker: Probably hasn't bathed in a really long time – damn you, futuristic dystopias!
Nathaniel Rogers would live in the movie theater but for the poor internet reception. He blogs daily at the Film Experience. Follow him on Twitter @nathanielr.