A federal judge in Colorado is expected to issue a ruling sometime today striking down the state's ban on same-sex marriage, the AP reports: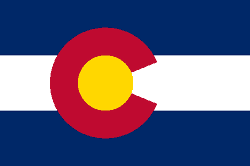 U.S. District Judge Raymond P. Moore indicated that the injunction sought by gay couples declaring Colorado's law unconstitutional is certain to be granted. But he said what he's trying to decide is whether his ruling should be put on hold.
Colorado Republican Attorney General John Suthers is not opposing the injunction, but he wants it to be stayed until the nation's highest court decides the issue. However, the attorney for the gay couples told the judge repeatedly that "justice delayed is justice denied."
"Fundamental rights cannot be stayed," said Mari Newman, one of the attorneys filing suit on behalf of the six couples
Earlier this month, a district judge struck down the state's ban on gay marriage – leading to some counties to begin issuing marriage licenses to same-sex couples. The Colorado Supreme Court later halted the issuance of marriage licenses but a ruiling by Moore in favor of the plaintiffs, without a stay, would open the door to allowing clerks across the state to continue issuing licenses.