World's earliest erotic graffiti found on island in Aegean, and it's gay.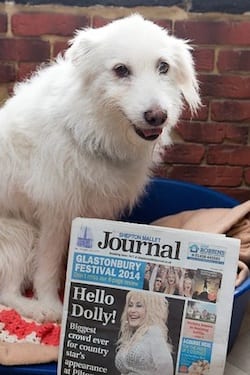 Dolly Parton may adopt dog abandoned at Glastonbury Festival.
Neil Patrick Harris sells Sherman Oaks home for $3 million+.
Students prefer electric shock to being alone with their thoughts: "Two-thirds of men pressed a button to deliver a painful jolt during a 15-minute spell of solitude. One man – an outlier – found thinking so disagreeable he opted for a shock 190 times."
Napster co-founder Sean Parker buys Ellen DeGeneres's mansion for $55 million.
Police investigate two possible hate crimes at San Francisco Pride: "In the first attack, two women on Saturday evening were ganged up on in the city's South of Market district, said San Francisco Police spokesman Albie Esparza. Five males between the ages of 16 and 20 yelled homophobic slurs at the women as they kicked, punched and knocked them to the ground, Esparza said. Later that night, a member of the Sisters of Perpetual Indulgence, a gay rights activist group that dresses up as nuns, and the person's husband were attacked by three men and a woman in the Castro District, the city's center of gay life, Esparza said."
What do Prince Harry and Tom Hardy talk about at Polo matches?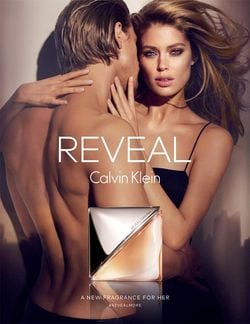 Charlie Hunnam's back stars in new Calvin Klein 'Reveal' campaign.
Conchita Wurst wins "Premio Madrid Orgullo-Muestra-T" award at Madrid Pride.
Laura Palmer's house for sale: "The Everett, Wash., home can be yours for $549,950. The four-bedroom, one-and-a-half-bath house at 708 33rd Street was built in 1930."
Lady Gaga attacks Madonna fans on Twitter.
Key West's Island House taken off the market: "According to Smead, Island House's owner Jon Allen decide that since he as been unable to find 'the right buyer who loves the Island House like we do, he'd rather hold on to the hotel.'  Smead was unable to confirm at this time if the property might return to the market in the future."
What motivates people to use sunblock?
Male model fix: Tarik Kaljanac.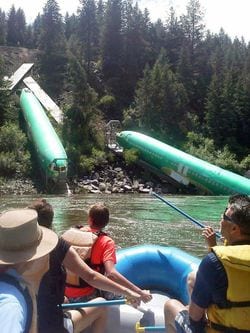 Three Boeing fuselages fell into a Montana river after a train derailment.
NASA and Boeing sign deal for $2.8 billion massive rocket: "The rocket will be used to ferry astronauts to the International Space Station, and to help us explore the outer reaches of the solar system."
Al Jazeera: Gay Republican congressional candidate Carl DeMaio is no darling of the LGBT establishment.
Madonna shows up for jury duty in Manhattan.
Queers for the Climate launches #SaveTheStraights campaign to raise awareness about climate change: "It's a very tongue-in-cheek way to frame climate change. Maybe to be even more specific, and be a bomb thrower, [the problem is] mostly probably rich, straight white men – the CEOs of all the big fossil fuel companies, and the Koch brothers, and the folks that are obviously not just destroying the climate, but destroying our democracy. It's kind of a broad-stroke, stereotypical answer, but I think that the gay community has an interesting contribution to make, because many of the people challenging LGBT equality in the U.S. have been the standard bearers of the patriarchy right."