David Tyree shuts off his Twitter.

Colorado appeals court denies bid to block gay marriages in Boulder county.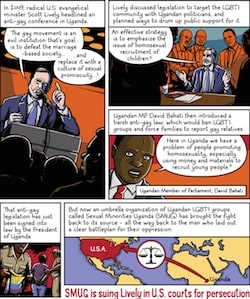 The case against Scott Lively, the graphic novel.

Tara Reid: A 'sharknado' could really happen.

Crime Survey of England and Wales: 1/3 of gay and bisexual men did illegal drugs last year. "The Times reports drug use by gay and bisexual men was three times higher than for straight men and was higher in the majority of individual drugs consumed including cocaine, ecstasy, amphetamines and cannabis."

Daniel Radcliffe say sobriety = good sex. "I'm one of the few people who seem to have had a really good first time," he told Elle. "It was with somebody I'd gotten to know well. I'm happy to say I've had a lot better sex since then, but it wasn't as horrendously embarrassing as a lot of other people's were—like my friend who got drunk and did it with a stranger under a bridge."

The Warwick Rowers are back and haven't found their clothes yet, thankfully.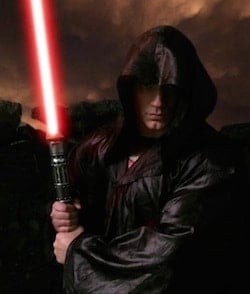 Henry Cavill as a Jedi?

Gay couples deliver petitions to Florida Attorney General Pam Bondi's office: "On Thursday, same-sex couples walked into Bondi's Tallahassee office and delivered 7,000 petitions signed by Floridians asking her to 'stop wasting taxpayer resources defending the state's discriminatory exclusion of gay and lesbian couples from marriage.'"

Gay U.S. military spouses get a bit of protection in Italy: "A new agreement between the Defense Department and the Italian government will allow same-sex military spouses to move to U.S. bases in Italy as command sponsored dependents."

Unearthed footprints suggest T Rex hunted in packs: "The ferocious beasts may have 'stuck together as a pack to increase their chances of bringing down prey and individually surviving,' said study co-author Richard McCrea, a curator at the Peace Region Palaeontology Center in Canada."

Imaginary conversations with Bradley Cooper.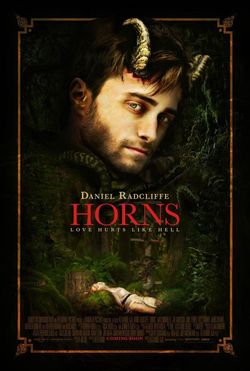 Daniel Radcliffe grown some 'Horns' in new one-sheet.

Feds to ban alcohol on some Fire Island beaches: "The ban will go into effect on Aug. 1 on federal lands in the Town of Islip between the communities of Atlantique and Corneille Estates. It's being enacted by the Fire Island National Seashore. The ban was prompted by alcohol-fueled parties on the beach."

Michelangelo Signorile on the idiocy of the New York Giants hiring David Tyree: "It's time for David Tyree to take back every word he said and tell us of his amazing evolution to being a full-blown supporter of equality. If he can't do that, the Giants have to give him the boot if they and the NFL want to maintain any credibility and dignity."

Empire State Pride Agenda blasts Tyree hire: "The NFL, the New York Giants and all who represent those two brands have a responsibility to their players and to the millions of people who support their right to exist. They need to make decisions about who joins their ranks based on how they will best represent the players, the brand, the fans, the sport, and the values of the team's home state. There's no room for discrimination in that."