NYT: 36 hours in Provincetown, Massachusetts.

UN rights official: Downing of Malaysian MH17 may be a war crime.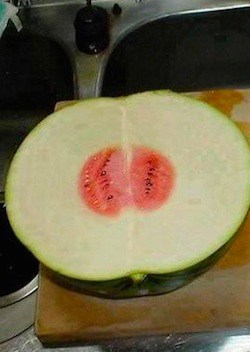 Worst watermelon ever.

When the weatherman tells you to expect 12 inches.

Obama urged to highlight LGBT rights during African summit: "Nigerian President Goodluck Jonathan is among those who are expected to attend the U.S.-Africa Leaders Summit that will take place at the United States Institute of Peace in Washington between Aug. 4-6. Obama is scheduled to speak at the summit on Aug. 5 before the White House hosts a dinner in honor of the gathering."

Gay rabbi fills pulpit in Washington D.C.

Former Westboro Baptist Church member Zach Phelps-Roper does a Reddit AMA.

NYT: legalize marijuana.

Louisiana attorney general joins appeal of Indiana gay marriage ruling: "Louisiana's attorney general has joined his counterparts in eight other states in supporting an appeal of a ruling that found Indiana's ban on same-sex marriage unconstitutional. A copy of the brief filed in the case was released Friday by Attorney General Buddy Caldwell's office. It cites last year's Supreme Court decision that struck down a federal prohibition against recognizing legal gay marriages. That same decision, the brief asserts, upheld the right of states to define marriage."

Male model fix: Ellis McCreadie.

Chris Evans and Aaron Taylor-Johnson get touchy feely at Comic Con.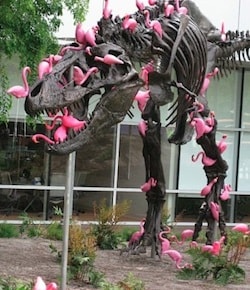 A flock of plastic flamingos attacks a T Rex on the Google campus.

The pier in the UK where One Direction shot their You & I video is seeing a surge in tourism.

French mayor who opposes gay marriage officiates his own son's wedding to a man: "My son was getting married, there was no question of letting anyone else do it."

Prince Harry parties shirtless.

St. Lucia Prime Minister asks overseas-based locals advice on gay marriage: "Highlighting the need to engage Saint Lucians overseas on matters affecting Saint Lucia, Anthony said there are policies that are being imposed on the island which Saint Lucia is expected to either sign and accept, or face the consequences. Anthony told his audience that there are some "delicate" issues that face Saint Lucia and its tourism industry, and said the island needs the help, assistance and guidance of its overseas based nationals."

The Obama women were spotted at a Beyoncé concert.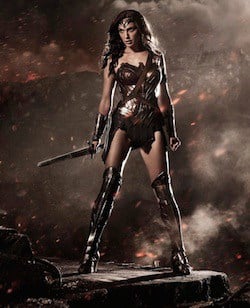 Wonder Woman has a new look.

More on Cape Cod's shark tourism: "The creatures may have long lurked in New England waters. But they are closer to shore now because their chief food source, the gray seal, has returned in abundance."

'Masters of Sex' covers the tragedy of 1950's gay life.

Study: ignoring gays is bad for business.

Police officer proposes shelter for gay homeless men in Kingston, Jamaica: "Commanding officer for the New Kingston Police, Deputy Superintendent Christopher Murdock, made the suggestion at a meeting last Thursday attended by residents of communities in New Kingston, some of the homeless young men, business operators in the financial district, and representatives of interest groups, including the National Council on Drug Abuse (NCDA)."