Our film critic Nathaniel Rogers lists his top 10 films of 2014 so far.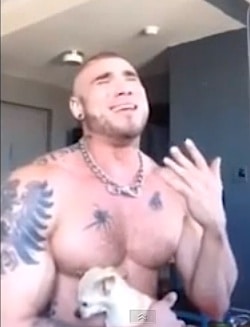 He lives to tell.

The RNC chooses Cleveland for the Republican National Convention. "The full membership of the RNC is expected to ratify the Site Selection Committee's recommendation at its early August meeting in Chicago."

Jason Momoa is his own special kind of furry.

Courtney Love is joining Sons of Anarchy. "In what marks her dramatic TV acting debut, Love will play Ms. Harrison, the straight-shooting preschool teacher of Jax's eldest son, Abel."

Athletes get nude for ESPN's The Body Issue.

Sean Hayes to join The Millers as series regular: "The Will and Grace alum will play Kip Withers, Carol Miller's (Margo Martindale) new best friend and a source of friction for her son Nathan (Will Arnett)."

Lawyers request summary judgment in challenge to Arizona gay marriage ban: "The attorneys told U.S. District Court Judge John W. Sedwick they believe he can instead rule based on arguments each side will file in the coming months. The lawyers are split on whether oral arguments are needed, with lawyers for Arizona saying none are necessary. Lawyers for the couples want oral arguments to be set for later this year."

Justin Bieber charged with misdemeanor in egging case.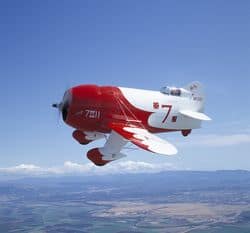 Cutest plane ever made?

Laverne Cox to star in Bravo's first original scripted series: "Cox will play Adele Northrop, a 'Pulitzer Prize-winning war journalist and LGBT advocate who presents an award at a marriage equality gala.' The series follows recently divorced self-help writer Abby (Lisa Edelstein, House) as she navigates being a newly single woman in her early 40s."

Brian Sims fundraising during Provincetown Bear Week: "As a State Representative, Brian has fought hard for LGBT rights and equality for all. He is an author and prime sponsor of the Pennsylvania Marriage Equality Act and the Pennsylvania Equal Pay Act. He is also one of the primary supporters of LGBT non-discrimination legislation at the statewide level. Brian has worked hard to bring equality for all to the Commonwealth and will continue that battle if re-elected."

Boy Culture: 100 most memorable Golden Girls guest spots.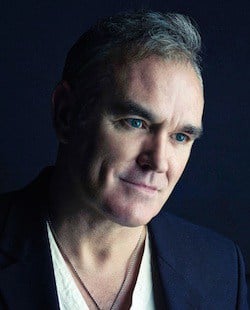 Morrissey releases World Peace is None of Your Business. "In its stompy art song streaked with slick noise and nuevo-flamenco guitar, its clumsy lyrics, its condemnation of so much human endeavor, all its stolid idiosyncrasy, "World Peace" (Harvest/Capitol) constitutes its own weird kind of pedantic success."

Toronto Mayor was reportedly disruptive in rehab: "Mayor Rob Ford pushed and scuffled with fellow rehab residents and was so verbally abusive that he was kicked out of his group therapy program, according to people who have knowledge of his two month stay at GreeneStone."

AFA: People who couldn't 'pray away the gay' weren't trying hard enough. "Ed Vitagliano of the American Family Association writes in this month's edition of the AFA Journal that while he knows many people have 'prayed endlessly for God to remove their same-sex attractions — to no avail,' that is because they simply haven't called upon the power of God 'to gain mastery over [their] impulses.'"