AP: Republican governors' words shift on gay marriage. "Deep in the nation's Bible Belt, new signs emerged this weekend of an evolution among Republican governors on gay marriage, an explosive social issue that has divided America's families and politics for years."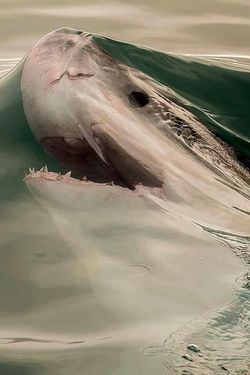 Great White Shark before it breaks the surface.

James Franco and a pussy.

Church of England responds to Elton John's claim that Jesus would have supported gay marriage: "The House has no present plans to draw on the services of Sir Elton John as theological adviser."

Seahorses growl when they're stressed out: "For the first time, researchers have recorded seahorses growling, a tiny, deep sound not easily detectable by the human ear. These distinctive little fishes growl in response to stress, specifically the stress of being captured and handled, according to a new study published online June 26 in the Journal of Zoology."

NYT editorial board speaks out against religious exemption in executive order: "There is no good reason to give religious employers a special privilege to inflict undeserved pain by, for example, refusing to hire someone to work on a government-backed project just because she happens to be a lesbian, or firing a capable employee who marries someone of the same sex."

Male model fix: Richard Lima.

Friends remember Cory Monteith on one year anniversary of his death.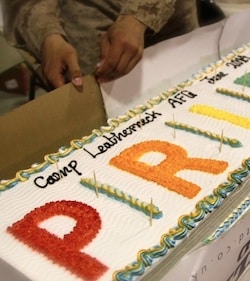 U.S. military bases observe LGBT Pride month.

Momentum grows for sex reassignment surgery coverage: "…there is now a broad medical consensus affirming gender dysphoria — the diagnosis for people whose bodies do not match their self-perceived gender — as a serious condition that might require hormones, psychotherapy or surgery. The American Medical Association's position, adopted in 2008, is that insurance companies should cover such treatment when recommended by a patient's physician."
H

BO releases trailer for On the Run Tour: Beyoncé and Jay Z.

The family Beckham is growing up.

UK Home Office worker suspended after grilling man about his sexual orientation in front of his young son: "Randall Cole, 44, says he was grilled for half an hour by a Home Office employee in Chelmsford, Essex, about whether he had ever had sex with a woman, why his son's biological mother had given him up, and what passers-by thought when they walked past him and his husband with their two adopted sons."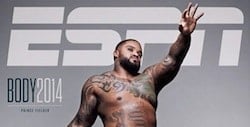 'Out of shape' Prince Fielder sparks controversy on ESPN's The Body issue.

Australian sports host Brian Taylor under fire for anti-gay slur: "Taylor called Geelong's Harry Taylor 'a big poofter' on Saturday night's Seven coverage, only weeks after the veteran commentator made a similar homophobic slur against 3AW colleague Seb Costello. 'I don't want to offend his upbringing or his parents … but he looks gay,' Taylor said of Costello in June."