Lesbian De Baca County sheriff candidate found dead beside squad car.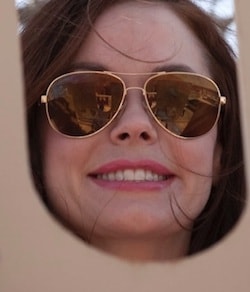 Rose McGowan will not have her face compared to Michael Jackson's: "Has anyone stopped to think that Michael Jackson used to be black, and tried to turn himself into a white, possibly Irish person with a cleft chin and a tiny nose? I was born Irish. So f–k off losers."

Anne Hathaway tried out some man drag.

North Carolina pastors get together for gay marriage ban: "On the steps of the old Capitol building, about 30 people from the North Carolina Pastors Network rallied. The group referred to rulings that have overturned gay marriage bans across the country as judicial tyranny."

A thing that exists: Gummy Bear bratwurst.

Signorile envisions ENDA nightmare scenario: "…believe it or not, right now some Republicans are working feverishly to get support for ENDA in the GOP and try to pass it in the House in this session, with the dangerous religious exemption that caused LGBT groups to withdraw support. The irony here is off the charts, but the idea being floated is that Republicans should realize that LGBT rights are inevitable, and that anti-gay GOPers should therefore grab at the chance to pass a bill that could broadly give an exception to religious organizations and the businesses they own and enshrine that discrimination forever."

Adele album 25 'confirmed' with tour to follow.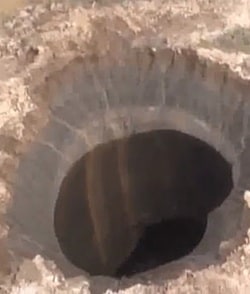 Mysterious hole appears in Siberia.

Wyoming gubernatorial candidate calls for drilling in Yellowstone National Park: "Yellowstone National Park's days as a pristine ecological retreat could be numbered if Wyoming gubernatorial candidate Taylor Haynes (R) gets his way. Haynes, a physician and former trustee at the University of Wyoming, wants all national parks and federal lands in Wyoming to be turned over to the state."

Mutation stops worms from getting drunk: "Neuroscientists at The University of Texas at Austin have generated mutant worms that do not get intoxicated by alcohol, a result that could lead to new drugs to treat the symptoms of people going through alcohol withdrawal."

Ellen Page is moving to West Hollywood.

David Beckham to release his own brand of whiskey. "David chose a deep blue bottle with hints of butterscotch and toffee flavors…The bottle sells for upwards of eighty US dollars and is only available in London thus far."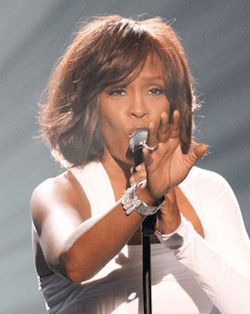 Deborah Cox's voice to stand in for Whitney Houston's in upcoming Lifetime biopic: "It was announced in May that Bassett, who co-starred with Houston in Waiting to Exhale, would make her directorial debut with the Lifetime original movie about the late singer. The movie is said to be focusing on Houston's relationship with Bobby Brown. Just yesterday, Lifetime released the first photo of DaCosta as Houston and Arlen Escarpeta as the former New Edition singer."

Billy Eichner to write book: "The Emmy-nominated Billy on the Street creator/host has signed a deal to pen his first book — an as-yet-untitled comedic take on Hollywood and pop culture…"

Singapore book prize judges quit over censorship of gay books: "The three judges of the non-fiction category of the biennial Singapore Literature Prize condemned a National Library Board (NLB) decision last week to pulp three titles that went against its "pro-family" stance. "We condemn in the strongest terms the NLB's decision to remove and destroy these books, given that it is responsible for the dissemination of information rather than its destruction," said T. Sasitharan, Romen Bose and Robin Hemley in a statement."