BY DAVID MIXNER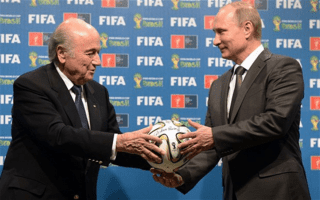 Before the Russian Olympics at Sochi, the international LGBT community attempted to warn the world of the brutality of President Putin and his punks. While human rights activists successfully made visible Putin's homophobia and hate-filled attitude towards his own LGBT citizens, the world refused to take any action against him. Corporate sponsors of the Olympics publicly expressed dismay while taking no action that would offend the Russian leader. It was tragic to watch the inaction of the world in the face of sheer hatred directed toward LGBT Russians.
Maybe now, after Malaysian Air Flight 17 and the arming of Russian separatists in the Ukraine, the world wished it had paid more attention to the warning given before Sochi. Russian forces are not only arming and inciting the Russian separatists they are actively bombing Ukrainian territory.
The litany of outrageous and unbelievable statements from Putin after the murder of the passengers on MH17 defies all decency. The callous exploitation of the victims, the grave robbers, and the failure of the Russian leader to condemn this mass murder should show the world all they need to know about Putin and his punks. The failure of decent citizens to visibly and strongly act in the face of this mass murder will only guarantee that the situation worsens down the road.
The time has come for the international community to stand up to Putin in every way possible. The European Union must step forward and stop choosing economic benefits over the bodies of those dying in the air and on the ground because of Putin's decisions. Failure of the Europeans to take a powerful stand will just lead to more instability and wide spread war and death.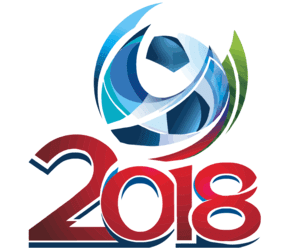 There is an easy and powerful way to quickly show the world's disgust to the Russian policies.
The international community must insist that FIFA remove the World Cup games from Russia in three years. Corporations must abandon their sponsorship if FIFA refuses. Media giants must refuse to cover any Russian World Cup.
Can you imagine Russian troops fighting during the World Cup? How about LGBT Russians being beaten and terrorized by Putin's punks?
Corporate sponsors might have gotten off easy in Sochi but there is no question that they will be held accountable now. After MH17, there should be no more free ride for those who want to make money off such a despicable regime.
Now is the time to act. There is plenty of time to move the World Cup to a place of sanity. London has plenty of infrastructure left from its Olympic Games and could handle such a move. In fact, there are a number of places where the World Cup could be safely and capably hosted.
It is time to join together and loudly proclaim "nyet" to any Russian World Cup.