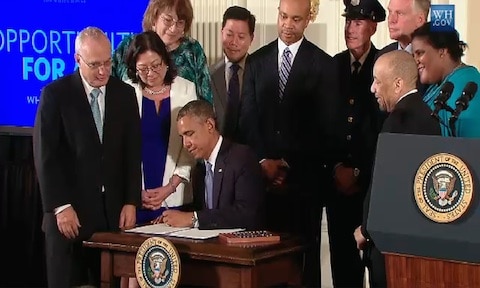 President Obama has made good on another pro-equality policy promise. Today, he amended a standing executive order to prohibit federal contractors from discriminating on the basis of sexual orientation. Instead of creating a new nondiscrimination rule with an unnecessary and broad religious exemption, the President simply added the words "sexual orientation" and "gender identity" to the list of impermissible bases for discrimination. (Technically, more than these four words were added, but you get the idea.). The amendments also explicitly ban discrimination against federal employees on the basis of "gender identity."
LGBT advocates have been clamoring for this kind of action for some time. Several years ago, many activists pushed Congress to pass the Employment Non-Discrimination Act (ENDA), a broad nondiscrimination law that would have covered more than just federal contractors. The law passed the Senate with every Democrat and only a handful of Republican votes, but had no future in the Republican-controlled House. Even worse, the draft bill included a broad religious exemption that has recently inspired several LGBT organizations, including the ACLU, the Gay & Lesbian Advocates and Defenders, Lambda Legal, the National Center for Lesbian Rights, and the Transgender Law Center, to withdraw their support for the bill. Now, our progressive allies are loathe to touch it.
Knowing that Republican House Speaker John Boehner was never going to bring a nondiscrimination bill to the floor, many advocates demanded that the President sign an executive order instead. And from now on, if a company wants to receive a federal contract, it must sign a pledge that it does not discrimination against gays.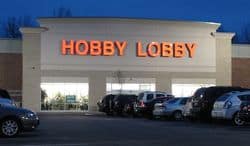 That is great news, but the legal landscape after the Supreme Court's recent decision in Burwell v. Hobby Lobby makes this story more complicated. If a private, for-profit company now has permission to discriminate against women because its owners' religion tells it to, one wonders if a similar company who wants a federal contract could use the same religious exemption to opt out of equal treatment of gays. AFTER THE JUMP, I discuss the executive order and the questions raised by Hobby Lobby.
CONTINUED, AFTER THE JUMP…
An executive order is a rule about how the executive branch operates. It could also be an interpretation of an act of Congress or a treaty, but it will always apply exclusively to how a part of the executive branch – which includes anything from the Army and Navy to the EPA to the Fish and Wildlife Service – goes about its business. And because it is only about the executive branch, it doesn't require Congress's approval.
Proposed bills take a majority of both legislative houses and an executive's signature to become law; an executive order requires the stroke of the President's pen and can be revoked just as easily. Yet both have the full force of law behind them.
Today's amendments to Executive Orders 11246 and 11478 to include "sexual orientation" and "gender identity" among the list of impermissible bases for discrimination from federal contractors apply to any company that wishes to do business with the federal government and to federal employees themselves, who are now protected from gender identity discrimination. These amendments were needed because there has never been this kind of protection available before and analyses from the Labor Department and the Williams Institute have shown that antigay discrimination in employment is widespread.
Thankfully, the amendments came without any new religious exemption. Part of the reason so many LGBT advocates now oppose ENDA is because it would have given employers greater leeway to discriminate on the basis of sexual orientation and sexual identity than on race or religion or national origin or any of the other traditional impermissible bases.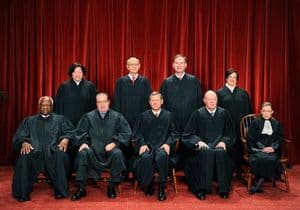 But this story isn't over because the Supreme Court's Hobby Lobby decision may conflict with the President's EO. Hobby Lobby carved out another religious exemption to a federal law, in particular, a religious exemption to Obamacare. In that distasteful decision, the Court's conservative majority held that a family-owned, for-profit company that has nothing to do with religion but happens to be run by religious people can refuse to comply with Obamacare's contraception requirement if that contraception violated the owners' religious beliefs. They can do this because the Religious Freedom Restoration Act (RFRA) requires that no federal law "substantially burden" a person's religious exercise.
One day after issuing its Hobby Lobby decision, the Court ordered all lower courts to rehear all religious challenges to Obamacare in light of Hobby Lobby. This means that we have no idea how broad the decision will turn out to be. The implications could be limited: lower courts could ultimately decide that Hobby Lobby will only apply to family-owned companies and only to the few forms of contraception at issue in the case. But lower courts could also find that a religious exemption could carve out an enormous donut hole in a host of generally applicable laws, including employment discrimination protections.
I can imagine the following scenario unfolding: The federal government seeks bids on a contract and chooses the one from Apostles Corp., a web design company. Apostles Corp. is a private, for-profit company run by members of a conservative religious family who oppose homosexuality and refuse to hire any gay persons. The company declines to sign the federal government's nondiscrimination pledge and is, therefore, denied the contract. Apostles sues in federal court on a theory similar to Hobby Lobby's: the behavior mandated by EO 11478 violates Apostles' rights as a "corporate person" under RFRA and Hobby Lobby, which guarantee that generally applicable laws cannot substantially burden a person's or company's religious freedom.
A broad interpretation of Hobby Lobby would expand that decision from contraception and health care and bloat religious "freedom" to allow religion to be used as a pretext to discriminate against anyone and anything a particular religion doesn't like.
A narrow interpretation of Hobby Lobby would reject this challenge: Hobby Lobby may have said that RFRA applies to corporations (a dubious conclusion though it may be), but not only did the decision apply to health care and contraception, but the majority opinion explicitly stated that the ruling did not upend laws that prohibit discrimination in hiring.
The President's EO amendments are necessary and welcome developments, but the insidious Hobby Lobby decision once again threatens our progress.
***
Follow me on Twitter and on Facebook. Check out my website at www.ariewaldman.com.
Ari Ezra Waldman is a professor of law and the Director of the Institute for Information Law and Policy at New York Law School and is concurrently getting his PhD at Columbia University in New York City. He is a 2002 graduate of Harvard College and a 2005 graduate of Harvard Law School. Ari writes weekly posts on law and various LGBT issues.