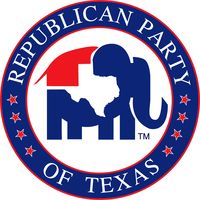 Over 60 Texas GOP state lawmakers have signed a court brief calling on the 5th Circuit Court of Appeals to uphold the state's ban on same-sex marriage.
Included in those who signed the Texas Conservative Coalition brief is Sen. Dan Patrick, the Republican nominee for lieutenant governor and Sen. Ken Paxton, the GOP nominee for attorney general.
Lone Star Q reports:
The brief states that U.S. District Judge Orlando L. Garcia's February decision striking down the marriage bans opened the door to a variety of unions that society has deemed unacceptable.
"The district court broadened the definition of the 'existing right to marry' as one that includes the right of people to 'select the partners of their choosing' for marriage, without regard to sex," the brief states. "If the right to select 'partners of their choosing' is the criterion used to invoke marriage as a fundamental right, then marriage restrictions on age, polygamy, and consanguinity are also ripe for challenge."
Read the brief here:
Texas Conservative Coalition marriage brief